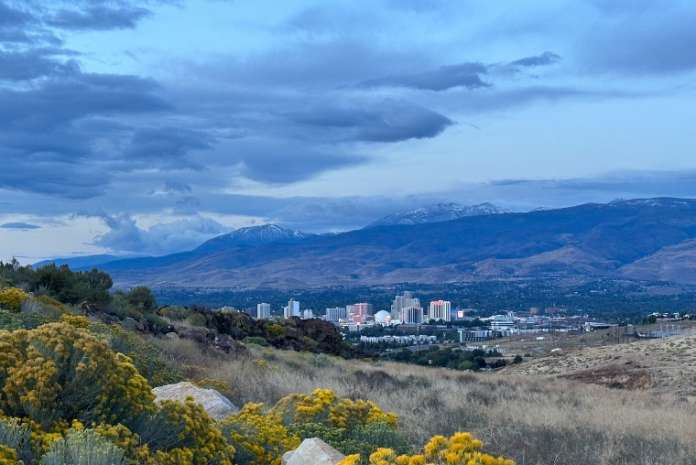 Image: National Weather Service, Reno
The first snow of fall/winter 2023 fell on the mountaintops of the Sierra Nevada this past weekend. Reports from both the National Weather Service (NWS) and CalTrans indicated that Donner Summit, the major pass for Interstate 80 from Nevada into California received a dusting of snow this past weekend.
The NWS wrote on their Facebook page (along with the photo above):
Feeling more like winter than fall out there as we wake up to a fresh coat of snow on the highest peaks of the Sierra.
Here's the view from our office of fresh snow atop Slide Mtn. & Mt. Rose this morning. More high elevation snow and valley rain showers are expected today.
A contributor to comments on the NWS Facebook page, Eric Drissell, posted a photo of snow at Lassen Volcanic Park, about 60 miles to the Northwest of Reno.