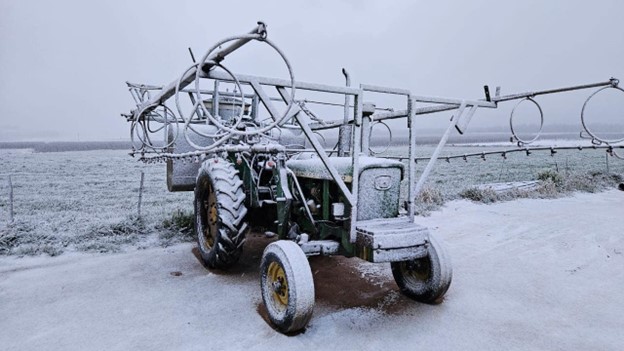 Photograph Courtesy of the Matroosberg Reserve on Facebook
A cold front delivered snow across parts of South Africa on September 5, with more snow expected on September 6, according to the South African Weather Services (SAWS).
In particular, the Ceres mountain range received some light snow with the Matroosberg private nature reserve there posting a video of the snow on its Facebook page.
"We cannot say how long this will be keeping up, but we sure as hell will be enjoying every snowflake like it's the last," said the operators of the Matroosberg reserve on Facebook. "Obviously how closer you go towards the mountain the more snow you will get."
Citing weather forecasts, The South African reports that more snow is expected in the mountains on September 6.
Temperatures at the reserve and in the mountains have ranged from just below to just above freezing for the past few days and are expected to go through freeze and thaw conditions for the remainder of the week.