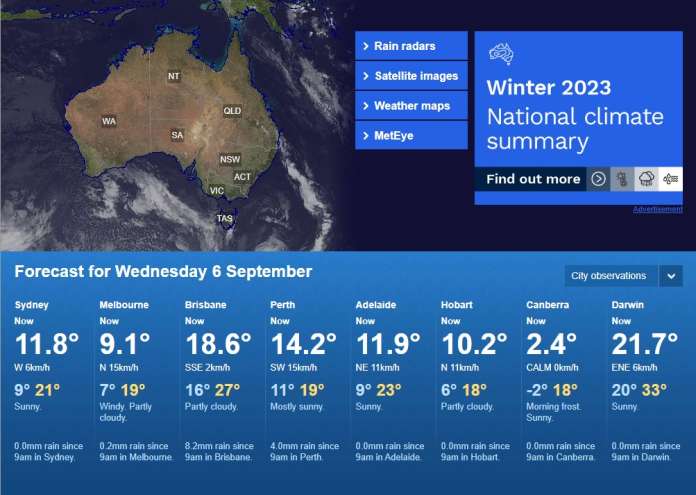 SnowBrains is reporting a large cold front may have some Australian ski resorts rethinking their timelines for shutting down their winter operations this season.
"Just as Australian resorts have started mothballing (some of) their operations for the season, a cold front is sweeping across eastern Australia, bringing up to an anticipated 50cm (20 inches) of snow over the next seven days," writes SnowBrains. "This cold front could in fact be the coldest outbreak of the season for some areas, bringing rain, thunderstorms, damaging winds, low level snow, icy temperatures, and possibly a dangerous squall line."
New South Wales and Tasmania are anticipating snow in the coming days, while parts of Victoria, where temperatures are well below freezing, are already being coated with snow.
"Webcams from Mt Buller, Falls Creek, Hotham, and Mt Baw Baw are showing fresh snow on formerly barren slopes and top ups on those still operating," says SnowBrians. "The weather system will peak on Friday, with snowfalls expected all the way down to 600-800m in NSW and potentially dropping as low at 500m in VIC. Tasmania could see snow as low as 200m during Saturday morning."
Pete 'The Frog' Taylor, at Snowatch.com, provided the forecasted snowfall for all of Australia's major resorts in the form of the graphic below.

Picture: Snowatch.com.au