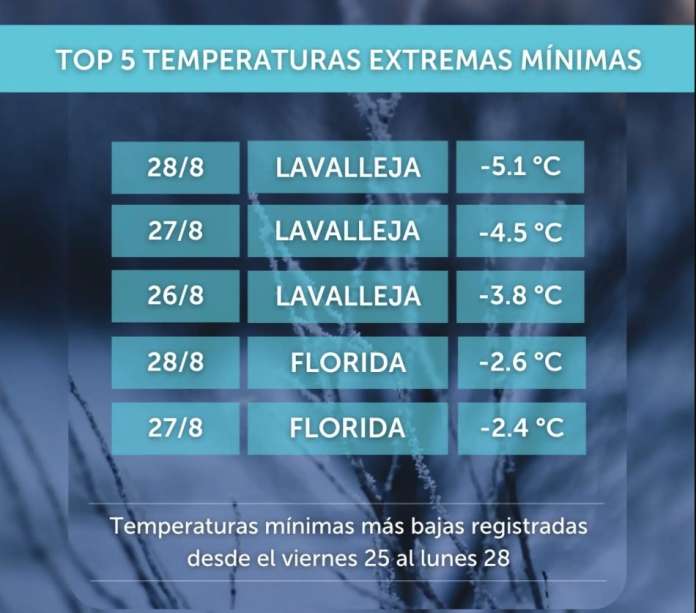 The Uruguayan Institute of Meteorology and National Highway Police Directorate issued winter warnings for the regions of Lavalleja and Florida, when a late-season cold front delivered below freezing temperatures to those regions on August 28.
Electroverse reports that a cold weather system which dumped more than 12 feet of snow at various Andean ski resorts last weekend, blew into Uruguay early in the week, delivering extremely cold temperatures just a few days before September.
From August 26 through August 28, Lavalleja and Florida, two departments—similar to states or provinces—saw temperatures plummet below freezing, with lows of -5.1℃ recorded in Lavelleja and -2.6℃ measured in Florida, on August 28. Laveelleja's late-August temperature is not far above the historic low for September for Uruguay, as a whole, of -5.6℃.