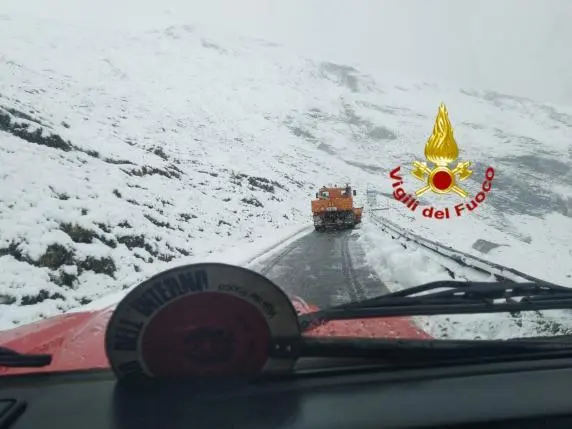 A temperature drop of more than 20 degrees in two days was reported in Sestriere, Italy, a village in the Italian Alps near Turin, according both the Korea Post and Ground News. The sharp drop in temperature was accompanied by significant snowfall on August 28.
More than 5 cm of snow fell in Sestriere after the temperature dropped from summer highs to below freezing in a short period of time.
"The Italian daily Corriere della Sera on the 28th … said that although the Sestriere area gets a lot of snow, it has been the first time in 10 years that such heavy snow has fallen during the summer," wrote the Korea Post. "Vehicles and people were isolated because of the sudden snowfall.
"Firefighters and snowplows were deployed in the Colle del Nello area at an altitude of 2748 m. [and] moved the passengers in the vehicle[s] to safety," the Korea Post continued. "Authorities are said to have closed the road and are monitoring the situation."