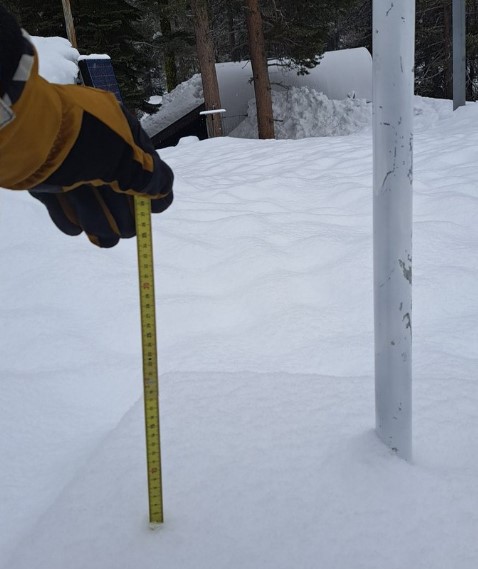 After two significant storms, in less than a week, the UC Berkeley Central Sierra Snow Lab (CSSL) announced it had gone from having its third snowiest winter since record keeping began, to the second in terms of snow fall and accumulated snow pack.
The CSSL reported on Twitter:
With 7.7″ (19.5 cm) of #snow over the last day, '22/'23 has passed '82/'83 as the 2nd snowiest season (Oct 1 – Sept 30) since the CSSL was built in 1946! We now have a season total of 677″ (56.4 feet, 17.2 m).
Still far from #1 but we'll get closer over the next week.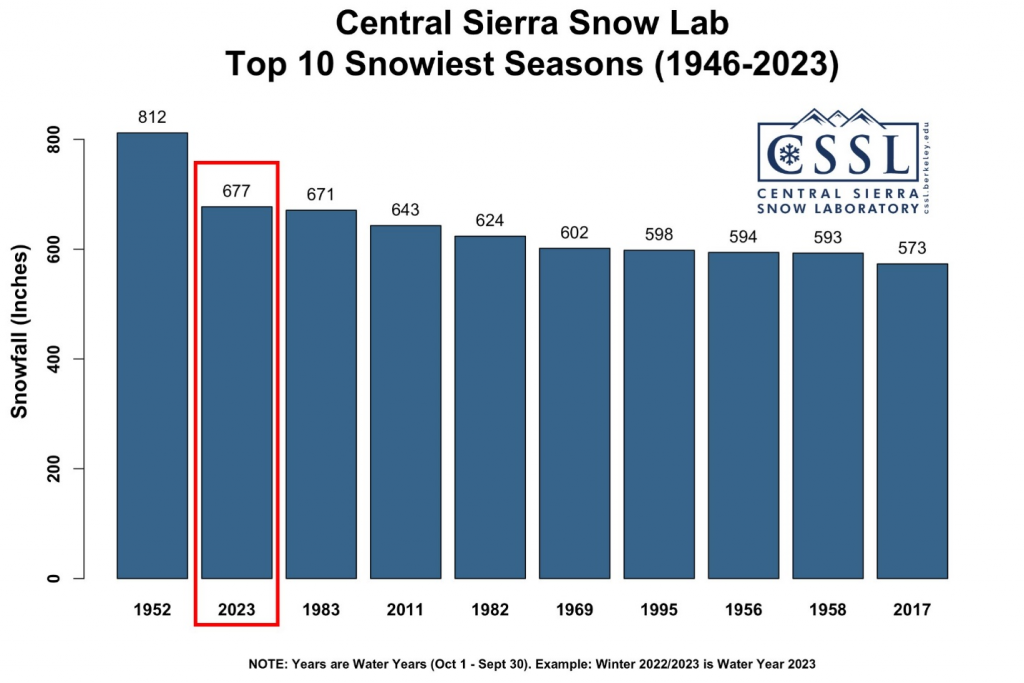 On the CSSL's website, they maintain an anomaly graph showing current accumulated snowfall in the context of normal (median) values. 2023 (shown in red, below) is a strong outlier, well above the normal range of snowfall for the region.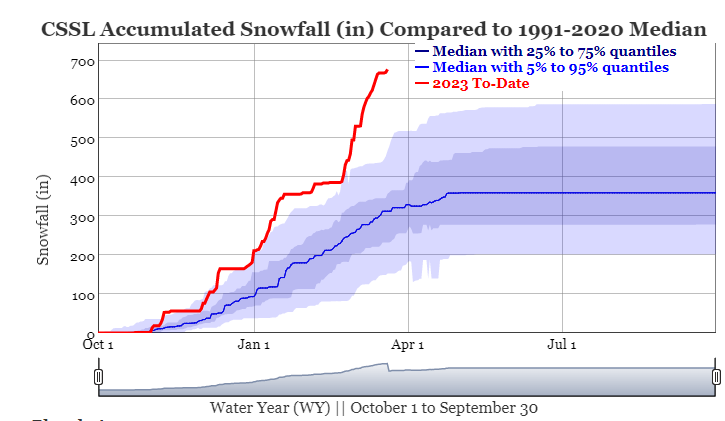 At the same time, the National Weather Service in Sacramento is reporting, "A Winter Weather Advisory is in effect above 4,000 ft from 5 AM Tuesday through 5 AM Wednesday as a moderate storm develops. Be prepared for travel delays, possible chain controls, and reduced visibilities at times."
Before the end of the snow season, CSSL may report besting the all-time snow record.