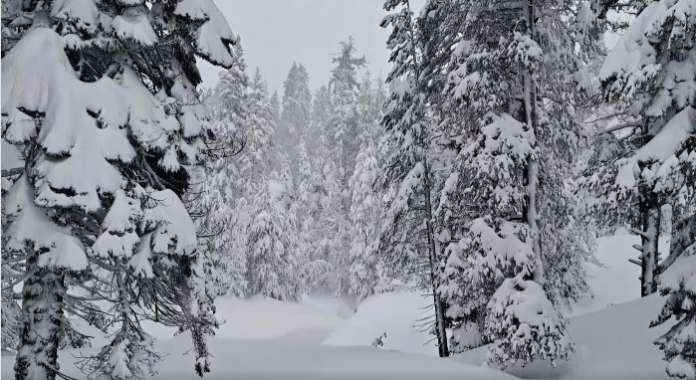 According to Tweets by the UC Berkeley Central Snow Laboratory  the Lake Tahoe area has officially reached the title of third snowiest winter in recorded history as of March 13 with 651″ of snowfall this season so far.
March 13: Another 13.2" (33.5 cm) of #snow over the last 24 hours has taken us to the third snowiest winter on record at the lab! We now have 651″ (1653 cm) from Oct 1 to present.
March14: We had a fresh 13.6″ (34.5 cm) of #snow at this morning's 8am measurement and that takes us to within 7″ of the winter 1982/1983 total, which is currently second snowiest all-time at CSSL.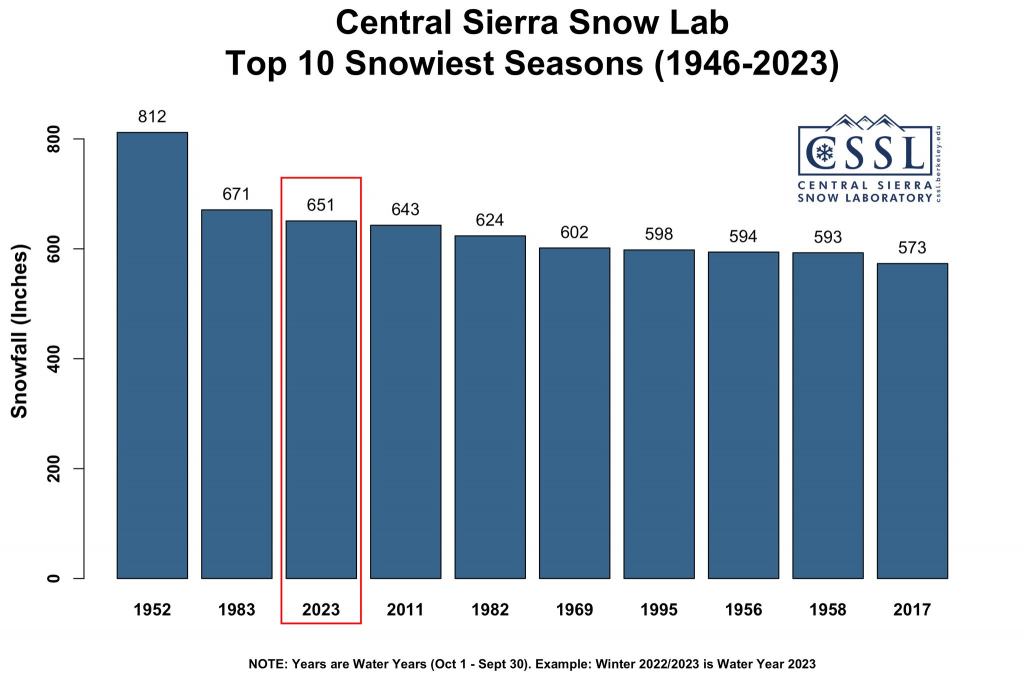 With the March 14 snow measurement of an additional 13.6", and only 7" to go, it is likely that CSSL will break the second-place record sometime in the next day or two as another storm system is rolling in.
The CSSL is at 6,900′ elevation on Donner Pass, CA. It has been keeping precise snowfall records since 1946.