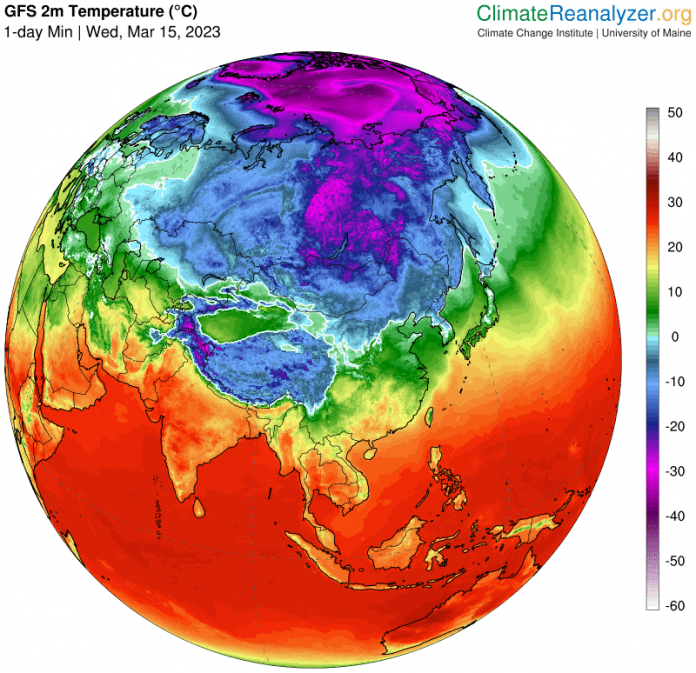 Russia, known for its cold winters, is experiencing an unusually cold one so far.
Electroverse writes:
The Yakutia and the Far East, for example, suffered seasonal anomalies of -4℃ below the average.
Record-breaking freezes have swept the majority of Siberia since November last year. And even a milder Western portion of the country (i.e. European Russia) couldn't stop the vast 17.1 million km² nation from suffering an overall anomaly of -0.5℃ below the multidecadal norm.
Frigid winters were also suffered to the south of Russia, across the likes of Mongolia and Kazakhstan; and similarly in Western Asia, country's such as Iran, Iraq, Afghanistan and Pakistan all endured miserable, deadly, energy-sapping cold seasons.
As seen in the global map, below normal temperature anomalies extend over a vast region of Russia and Mongolia as of March 15th.