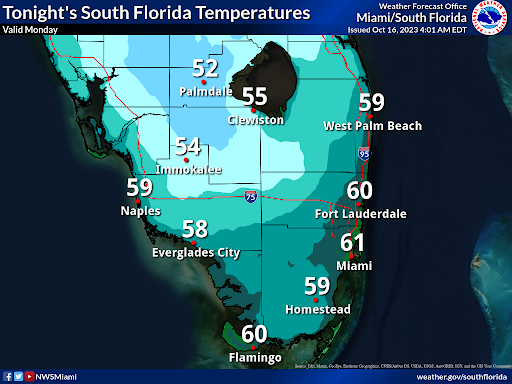 The National Weather Service (NWS) in Miami posted some cool news this week on their Twitter feed October 16th:
A welcome change for weather across South Florida, with a cold front sweeping through the region today! Max temperatures will struggle to exceed 80 degrees across many locations today. For tonight, brisk min temps ranging from the mid 50s to lower 60s can be expected.
The NWS added the next day:
Today will feature the lowest temperatures across the region since March of this year; who is excited for the mild and pleasant temps today?! Afternoon high temps will reach the mid to upper 70s, while rainfall is very unlikely today. Tonight, temps drop into the 50s/60s.