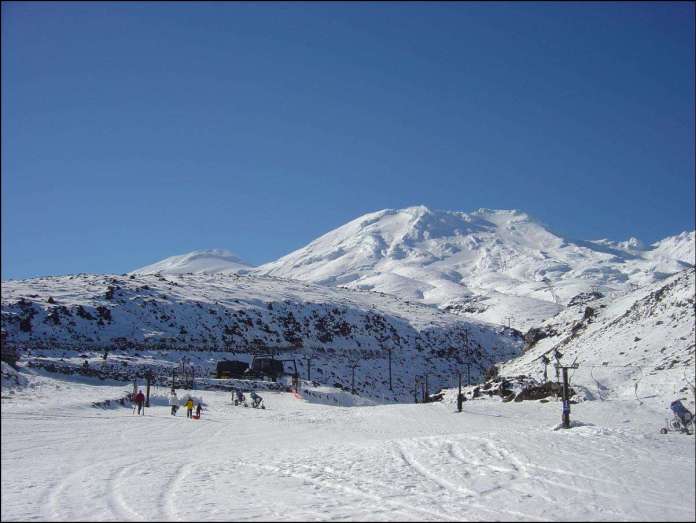 New Zealand's Mt. Ruapehu received up to 10 inches of additional snow over the past week, with more snow forecast in the coming weeks, reports Snow Brains.
Added to the existing snowpack, the Tūroa ski resort on Mt. Raupehu says the upper mountain has a base of more than 100 inches, the deepest base in the country. Even the lower slopes are covered by more than 45 inches of snow.
"The Mt Ruapehu team is firing on all cylinders to de-ice, dig out and maintain avalanche control work ahead of this weekend, which is expected to bring more light snow and ideal ski and riding conditions," writes Snow Brains, which quotes Jono Dean, Ruapehu Alpine Lifts CEO saying:
We're pumped by the continued snow dumping giving us the much-needed base to sustain a long ski season, and we're confident that our pass holders are frothing to get up here on the maunga. Our Whakapapa and Tūroa teams are doing amazing mahi to prepare the slopes for some epic runs this weekend.
The mountain has so much snow that Dean announced the resort would be restarting various educational programs which it plans to run through September.
"We are thrilled to announce the return of our popular lessons and development programs, and our Women's Week program at Whakapapa is a week not to be missed," Dean said.