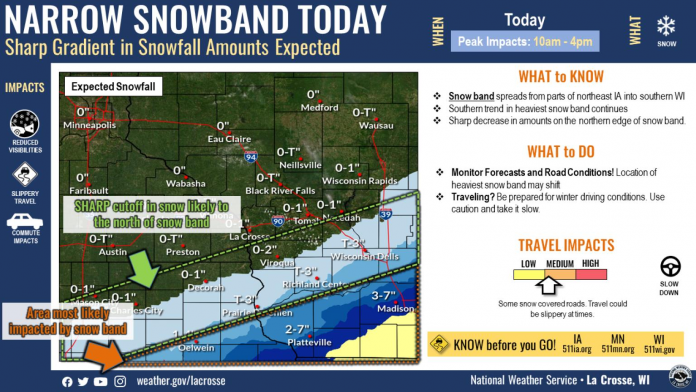 Yahoo News reports that a powerful winter storm, bringing heavy snow in its train, has created a weather emergency in parts of Minnesota.
The U.S. National Weather Service issued a "Blizzard Warning" for northwest and central Minnesota as a result of high winds and heavy snowfall creating hazardous conditions on roads, bringing down trees and power lines.
Well below zero temperatures, wind gusts of up to 45 mph, and high rates of heavy snowfall created whiteout conditions and piled drifting snow on some roads, including Interstate Highway 94, which, along with other roads, was closed by the Minnesota Department of Transportation. Many vehicles and their occupants were stranded overnight.
In response to the hazardous winter storm conditions, Minnesota Gov. Tim Walz declared a peacetime emergency, authorizing the Minnesota National Guard to provide emergency relief services for stranded travelers in the affected regions, reported Valley News Live.
"I am grateful to the members of the Minnesota National Guard for answering the call and providing immediate assistance to Minnesotans in need," said Gov. Walz when announcing the peacetime emergency declaration and the state national guard deployment. "The state stands ready to provide support, so that everyone can weather this winter storm and return safely to their homes."