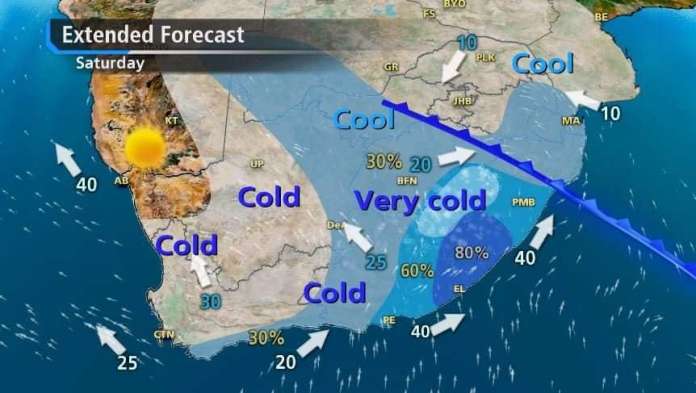 The South African reported this week that despite the pending end of winter, South Africa was recently slammed by a polar blast that threatened to deliver record or near record temperatures for the dates to various areas, and transit hampering snow across parts of the country.
"Snow, snow and more snow in large parts of South Africa!," read South African's headline on September 12, with the paper saying, "Snow doesn't fall every day and South Africans are certainly feeling the cold as temperatures continue to plunge around the country."
The South African Weather Service issued weather warnings for conditions such as wet roads and reduced visibility for areas around the country, including warnings for snow in the Sutherland area and across other parts of the Western Cape.
Even as late as September 15, unusual for the date cold weather lingered in Bloemfontein, where early morning temperatures dipped to freezing. Continuing below or near freezing temperatures, were forecast for Bloemfontein and Upington through the weekend.