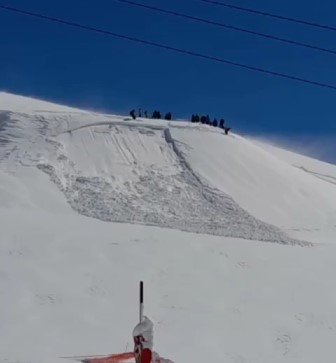 Argentinian Ski Area, Las Lenas was slammed by repeated bouts of heavy snow over the past few weeks, according to Snowbrains.com.
"Extreme Avalanche Danger in Las Leñas, ARG, After Resort Sees Over 3 Feet of Snow in 24 hours," says the Snowbrains.com headline on September 11.
"1 meter of snow in 24 hours. That's approximately 3.2 feet in a day—roughly 39 inches in only one full rotation of the Earth," continued Snowbrains.com.'s story.
The heavy snow caused the Las Lenas ski resort to close its ski runs on September 11 and 12, while crews worked to mitigate "avalanche danger [considered] extreme, with the probability of a slide considered to be certain."
The mid-September storm comes just three weeks after Las Lenas and other South American ski locations were hammered with more than 11 feet of snow in the space of four days. Of the earlier "powerful" storm, Snowbrains.com wrote, "[t]his will certainly be a storm to remember."