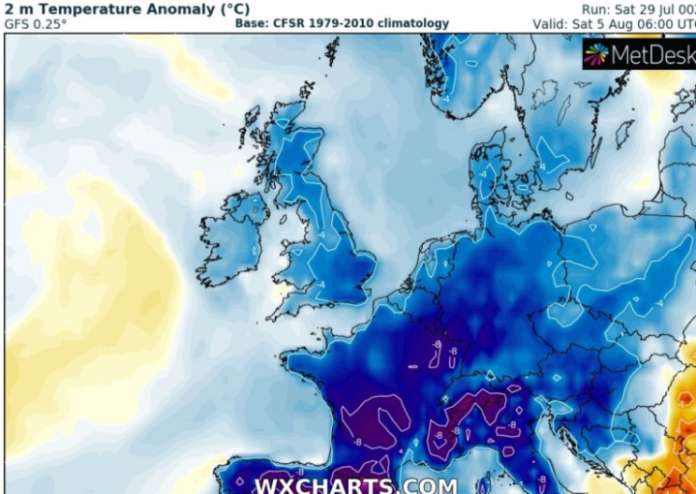 Above: Europe's summer turns unusually cold, wet. Source: WX Charts.
Forecasts suggest October weather in early August for Germany and much of Europe.
At Wetternet.de, meteorologist Dominik Jung reports that October weather is forecast for next week with HIGHS only in the 50s and 60s (13°C to 20°C) by next Friday:
"The first August days, you can hardly believe that it could be a weather situation from mid to end of October," Jung reports. Snow could even fall in the Alps at elevations over 2500 meters.
By the weekend the temperatures across Germany will plummet into the single digits. "The night from Friday to Saturday in the Alps there's a chance of ground surface frost."
For North Germany, temperatures will struggle to even reach the 20°C mark. Many Germans will have no choice but to turn on the heat, even though it's the peak of summer.