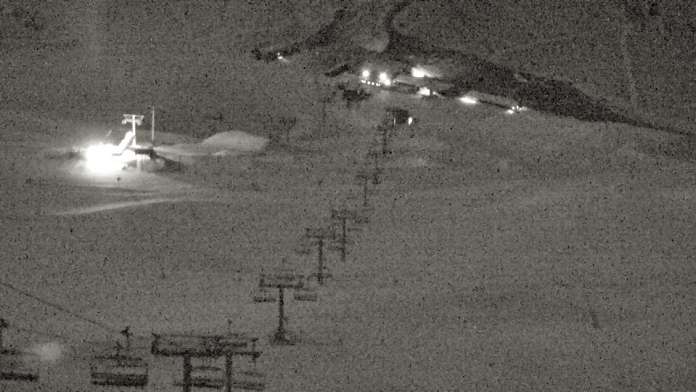 Above: image from Mt. Hutt webcam
New Zealand's popular Mount Hutt Ski Resort was forced to close for the second time is as many weeks on July 23 due to a blizzard dumping heavy snow, reports Snow Brains:
[T]he Snow Gods have finally blessed the 'Land of the Long White Cloud' with a big snow dump. A classic cold front hit with wind, rain, and snow sweeping across both the North and South Island and bringing a much-needed snow dump to Mount Hutt Ski Resort.
So far, the south-west of both islands was hit by the highest precipitation, with the majority of snow falling on the South Island and only a trace of snow on the North Island. … The low-pressure system is expected to stay in the area for the week.
Mt Hutt received the lion-share of this snow dump, with 70 cm (28 inches) of snow falling at the base area of this Canterbury region ski area. It is estimated that more than 1m (39 inches) fell at the summit, but the heavy snowfalls mean that avalanche danger is considerable, and the resort is closed today.
Mount Hutt reopened for operations on July 25, although the some areas remained closed due the continued threat of avalanches and some ski runs opened late because  de-icing operations were necessary on various slopes and the ski lifts.