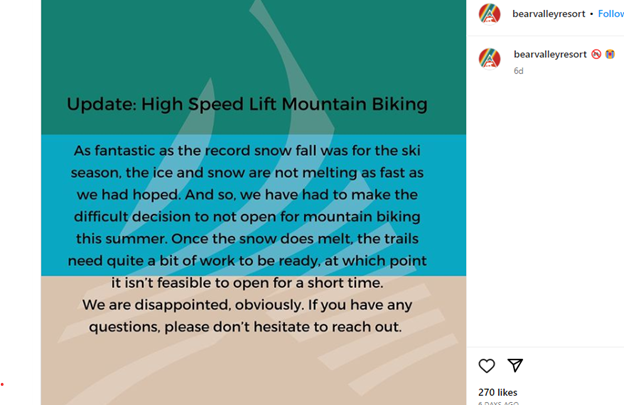 See the above Instagram post for announcing Bear Valley Resorts decision:
"Lingering Snow Is Forcing A California Ski Resort To Cancel Mountain Biking This Summer," reads the headline of a Powder magazine story reposted by Yahoo.com. And the headline tells the tale.
California's ski resorts benefitted from record amounts of snow this past winter and spring, snow which has yet to fully melt. As a result, at least one ski resort's bike trails are still covered with heavy snow.
Bear Valley Resort, California, announced on July 17 that it was being forced by remaining heavy snow to cancel its normal summer mountain bike operations.