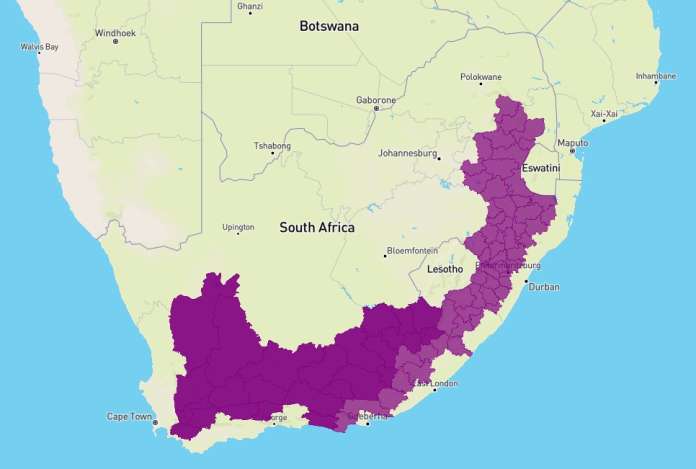 As seen in the map above, another cold snap is set to hit South Africa, the South African Weather Service (SAWS) warned on Sunday. SAWS issued multiple advisories for much of the region, for instance:
Weather Advisory Impact: Difficult driving conditions in places due to icy conditions Risk to hikers, initiates, homeless people and vulnerable livestock. Risk to vulnerable livestock and crops. – Serious health problems can result from prolonged exposure to the cold. Due to the wind chill factor, temperatures may feel colder than the measured values.
In a separate Severe Weather Alert statement, SAWS advised:
Very cold, wet and windy conditions with snowfall over the high-lying areas are expected over the interior of the Western Cape, southern interior of the Northern Cape and the interior of the Eastern Cape on Wednesday and Thursday, spreading to the interior of KwaZulu-Natal and the north-eastern Free State on Thursday. The very cold conditions are expected to spread to the Highveld and escarpment of Mpumalanga on Thursday continuing on Friday.
This new event came barely a week after freezing weather conditions snowfall gripped Gauteng and many other parts of the country.