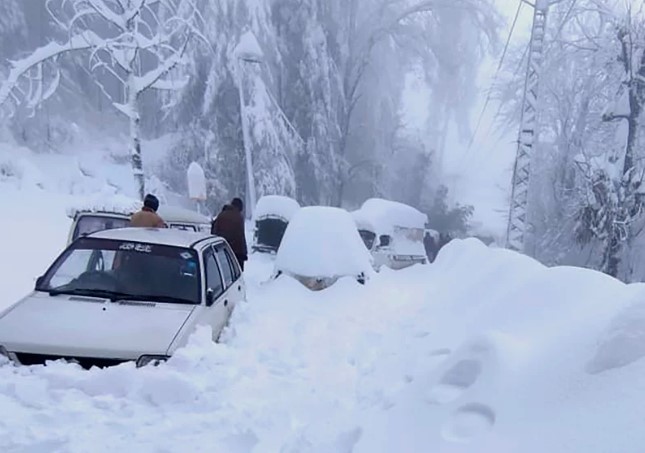 Pipa News reports that tourist areas in Deosai, Pakistan were slammed with heavy snow in mid-July.
"Deosai, the tourist destination of Skardu, has started receiving snowfall, which has led to January-like weather in Deosai in the month of July," said Pipa News. "After the snowfall, … in Deosai, the intensity of cold increased.
"The administration says that up to 5 inches of snow has fallen in Deosai, the valley's first snowfall in July after 18 years," Pipa News reported.
Elsewhere in adjacent India, the unexpected summer snowstorm trapped tourists in various locations, necessitating rescues from emergency personnel according to various news outlets.
On July 11, The Print reported that police rescued 13 people, including nine foreign tourists and local guides trapped in snow in Ladkh.
Police rescued a trekking group which included, seven Korean and two French tourists, and four local guides who became trapped by heavy snow in Tsarak Dho near Zangla village.
In addition, more than four feet of heavy snow hampered rescue operations for nearly 300 travelers on the road to Chandratal Lake in India, according to India's Tribune.
Ongoing bad weather limited emergency equipment to clearing only short segments of road in the region. As a result, Indian authorities deployed six helicopters to aid in the rescue of the 293 tourists who had been trapped by snow for four days near Chandratal Lake, an area popular with hikers and tourists.