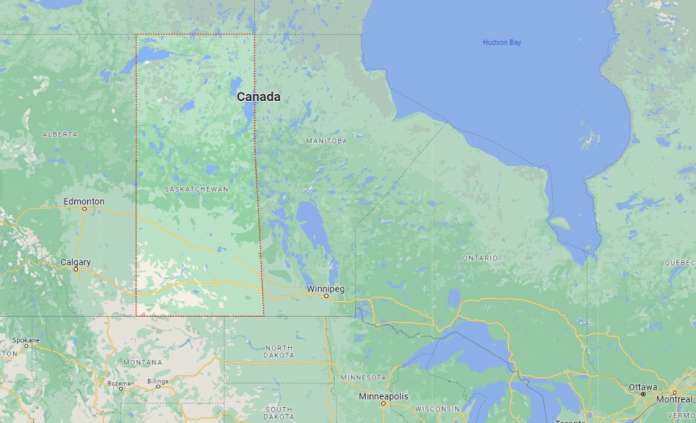 Discover Moosejaw reports that Moosejaw, Saskatchewan, Canada, set a new record for cold temperatures on July 5.
Normally, the average high temperature in Moosejaw in July is 26.1℃ (78.8℉) and the average low temperature for the month is 12.3℃ (54.1℉), but a strong low pressure system blew into the region bring much lower than normal temperatures, breaking a 105 year old cold for the date temperature record on July 5.
Reporting on the record setting cold Discover Moosejaw wrote:
Between the hours of 3:00 a.m. and 4:00 a.m. on Wednesday morning, it was recorded that the low dropped down to 2.9 C, which narrowly broke the record.
"The old record was 3.3 C for July 5," Environment Canada Meteorologist, Danielle Desjardins. "I'm seeing some preliminary data that it actually got down to 2.2 C, we will know more once all the data comes in. Either way with the 2.9 C you still set a record, but it might be a little bit more of a record at 2.2 C."
That original record of 3.3 C was set back in 1918 ….
Desjardins told Discover Moosejaw that a strong cold front and low pressure system delivered cooler than average temperatures across much of Western Canada.
"It's all part of the system that tracked through Alberta over the weekend and through you guys and then into Manitoba," Desjardins told Discover Moosejaw. "It was a strong cold front that came through and brought cooler temperatures for this time of the year."
Temperatures began to drop sharply on July 4, when the daytime high peaked at 18.3℃ (64.9℉)—8 degrees Celsius below normal for the time of year—with strong winds making if feel much colder.