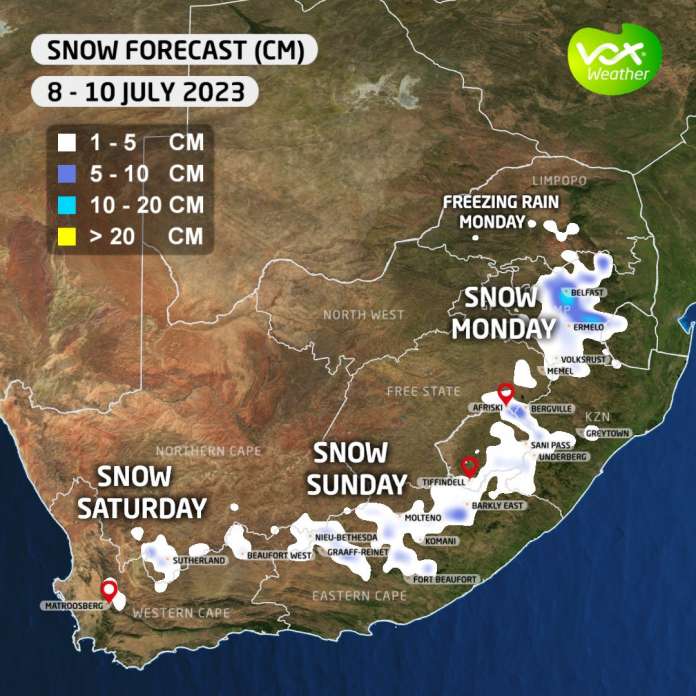 Image above: forecast for snow in South Africa, image via VoxWeather on Twitter.
News24 reports that winter has come early to parts of South Africa delivering heavy snow to parts of the country and lighter snow elsewhere during the last week of June.
"Parts of the Eastern Cape has been transformed into a winter wonderland, with snow covering the Drakensberg and parts of Molteno, Barkley East, Matatiele, and Lady Grey," said News24. "Residents in these areas have been waking up to snow-covered gardens, homes, lawns, and roads due to the cold weather.
"The South African Weather Service said heavy snow fell over the Senqu and Elundini local municipalities in the early hours of Thursday, while lighter snow fell over parts of the Molteno, Emalahleni and Sakhisizwe local municipalities," New24 continued.
The Eastern Cape transport department said that roads in the affected areas remained usable but urged travelers to drive with caution.
More snow was expected across South Africa in the coming days, according to the Citizen, with daily low temperatures hovering near or below freezing in many areas.