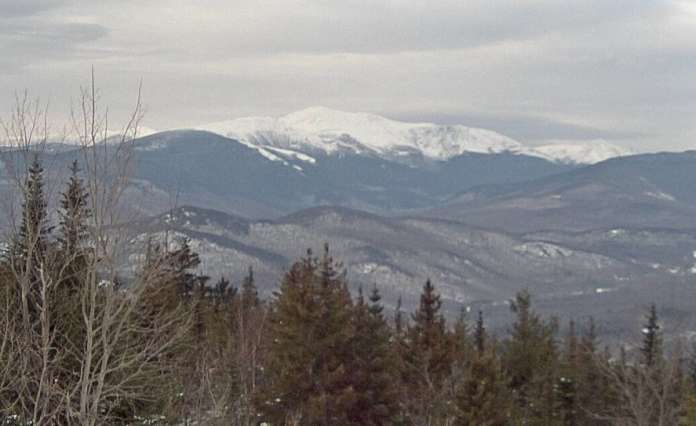 With more than half of the month of June still ahead, the observatory on Mount Washington in New Hampshire reported that by June 12, Mount Washington had set new snow records for June.
"Snowfall on Saturday [June 10] atop Mount Washington brought the total amount to 8.4 inches (21.3 centimeters) for the month of June, according to the Mount Washington Observatory," reported CBS News, making it the "snowiest June in 91 years of recordkeeping."
Backpacker.com added context to Mount Washington's snowfall record writing, "[i]n a typical June, a little less than an inch and a half of snow falls on Mt. Washington. This year, the peak has seen more than six times that much—and there are still two weeks to go."
The Mount Washington Observatory recorded more than four inches of snow falling on the mountain's peak on June 7, alone, and recorded some snowfall almost every day of the month, sending out the tweet shown below:
Mount Washington has long been recognized as a location of weather extremes, said by many to have the "world's worst weather." Extremely cold temperatures, blizzards, and hurricane force winds are not uncommon there. For example, in February 2023 local officials warned hikers to stay off the mountain when cold temperatures and high winds produced wind chills of -108℉ there, the lowest ever reported on Earth.
The National Weather Service attributed Mount Washington's record June snow accumulation to a "blocking pattern" "— a type of weather pattern that keeps meteorological systems stationary instead of letting them move to other regions," as Boston.com explained.