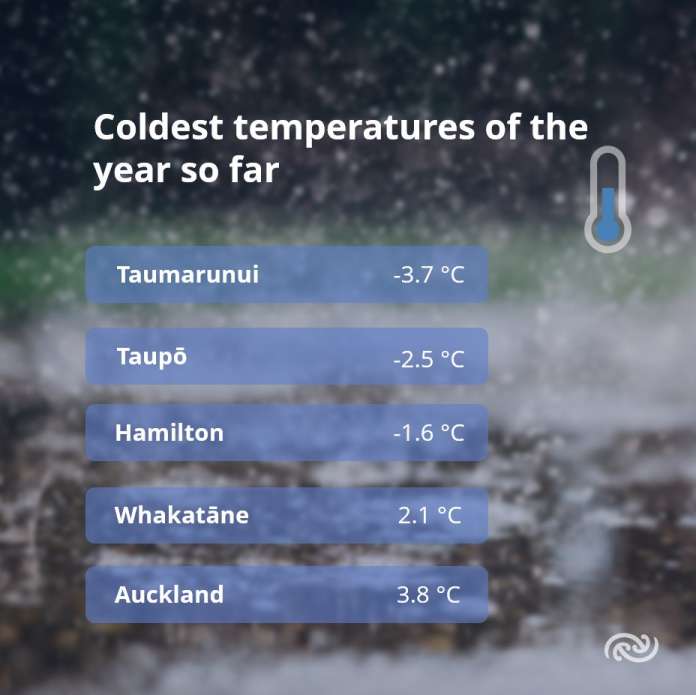 Image above: New Zealand Met Service on Twitter says: "…it was the coldest morning of the year for a few of our airport stations in the central and northern North Island."
The news service Thaiger reports that New Zealanders are in for a rough start to winter.
New Zealand is set to experience some of the coldest temperatures of the year in the coming days, as a high-pressure system settles over the country. This cold snap is expected to be followed by rainy weather during the weekend. Meteorologists predict a shift from the unusually warm and wet winters of the past three years, with more crisp, clear, and chilly days anticipated this season.
MetService forecaster David Miller stated that the current high-pressure system had already brought low temperatures in recent days. For instance, Auckland Airport recorded a temperature of 4.7C on Sunday morning, with an overnight low of 5C expected for tomorrow. Miller added, "That's just one example where the overnight lows are going to be fairly cold."
This shift in weather patterns in the area comes after a rare "triple-dip" La Niña event caused consecutive record-warm winters in New Zealand. Now with a shift towards El Nino, a colder than normal winter seems to be in the making.