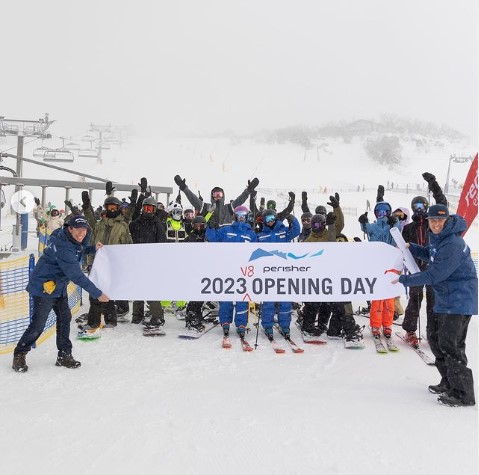 Image above: Opening day at Perisher Ski resort. Source: Instagram
As the Southern Hemisphere moves into winter, colder temperatures combined with weather fronts coming from the cold regions near the south pole are triggering snow in Australia.
Yahoo News reported that on June 14, 2023 at the Perisher Ski Resort located in Southern Australia between Canberra and Melbourne:
Conditions were less-than-ideal for Perisher, Australia's opening last weekend. Very little snow covered the slopes, and the resort was only able to open a small run serviced by a moving carpet lift.
Thankfully, it appears that the snow gods have heard the prayers of the thousands of Aussie skiers and riders. Perisher is reporting 27cm (10.6 inches) of new snow in the last couple of days with more expected throughout the week.
Looking ahead, the Long-Range Weather Forecast on Perisher's website, indicates the resort should see anywhere from 23-40cm (9-16in) of new snow over the next few days.