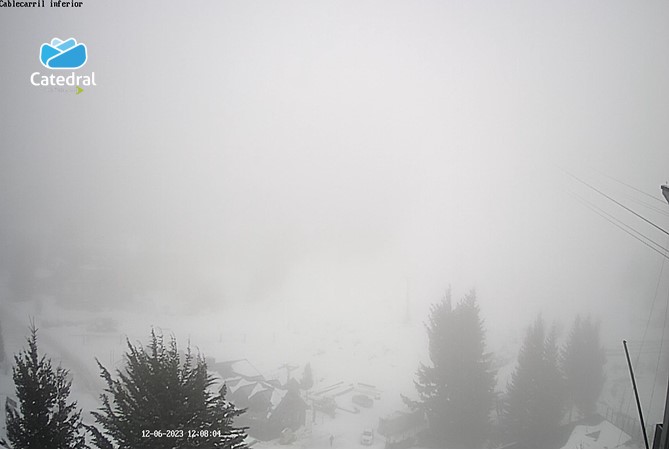 Canal 5 Noticias (C5N), an Argentinian news channel, reports that heavy snow blanketed the town of San Carlos de Bariloche (Bariloche) and the central province of Rio Negro on June 9, resulting in the country's National Meteorological Service (SNM) issuing travel advisories across the region, and the Argentine National Highway Department, Validad Nacional, closing several roads.
"Bariloche remained under a yellow alert for wind, snow and rain storms, and after noon the first snowfall began on the tourist city of Río Negro," said C5N. "Due to the heavy snowfall, route No. 71 was covered in snow and mud on the way to Los Alerces National Park (Pucon Pai area), so it was decided to preventatively close the circuits to Tronador and Los Alerces Waterfall."
The SNM forecast that "a cold front with intense frosts" would linger for a time, across the mountainous regions of Rio Negro province.
Aside from the closure of route No. 71, C5N wrote that Validan Nacional:
requested [people] to travel with extreme caution along the section of National Route 40 that joins the Rio Negro cities of San Carlos de Bariloche and El Bolsón due to snow on the road in the high areas.
The road authorities warned drivers to "extreme measures" due to "the presence of sections with low adherence due to the presence of snow on the road in the higher areas of the route (Pampa del Toro and La Veranada)."