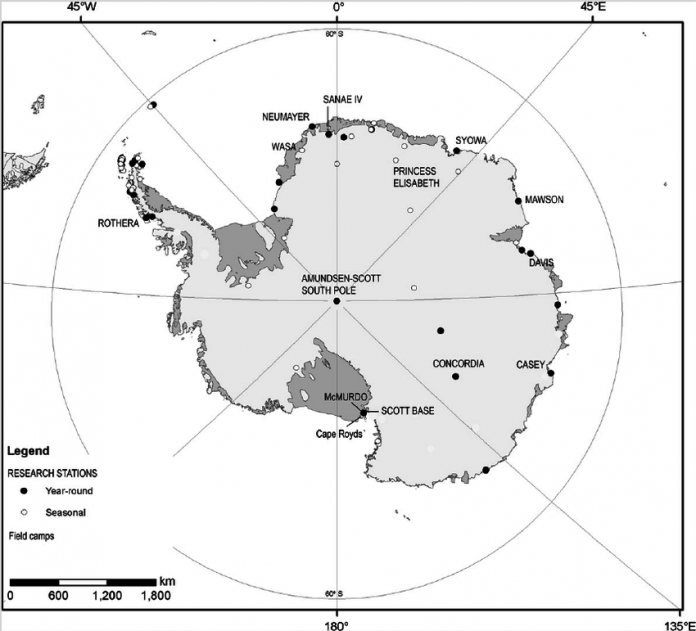 Each of Australia's three Antarctic Research Stations recorded below normal temperatures for May 2023, reports the Australian Bureau of Meteorology (ABOM).
Australia's three Antarctic research stations, Mawson, Davis, and Casey are spread out over 1,200 miles along the coast of East Antarctica, from North to South.
"Both mean maximum and mean minimum temperatures were below average at Australian Antarctic sites," wrote ABOM.
At Australia's Davis station, with an -16℃ mean maximum daily temperature average for May, and a mean minimum daily average temperature of -22℃, the monthly mean averages were -3.3 degrees below the average monthly maximum for May, and -3.1 degrees lower than the average monthly minimum.
Mean daily maximum and mean daily minimum temperatures for May at Australia's Casey and Mawson Antarctic stations were below average for May, as well. (See the screen capture from the ABOM report below)
ABOM, Remote Islands and Antarctica May 2023