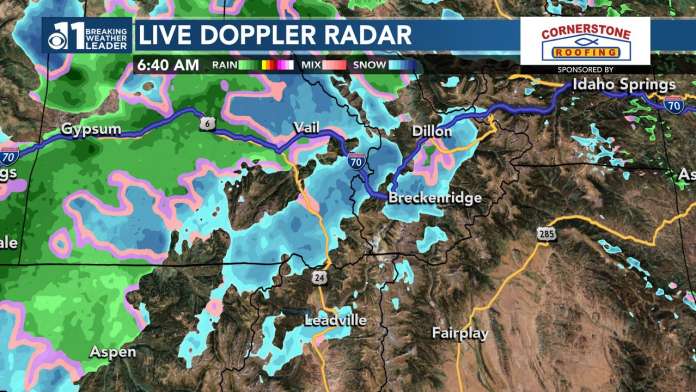 Image above from a tweet from Sydney Jackson, morning meteorologist with KKTV 11, Colorado Springs.
As reported by Storyful in a story carried by Yahoo News, snow fell in the mountains of Colorado on June 2, with the National Weather Service warning hazardous weather conditions could impact the area through Thursday June 8.
As reported by Weather Nation the late-Spring snowfall continued through at least June 4.
"Today is closing day for Arapahoe Basin in Colorado. It's June… but the snow keeps on falling in the higher elevations of the Rockies," said a Weather Nation tweet.