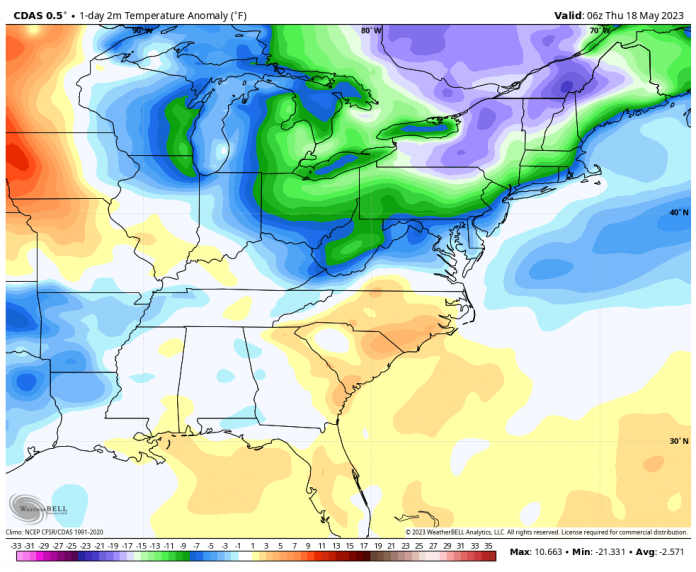 A late spring cold snap delivered below freezing temperatures to several upstate New York cities on Thursday May 18, 2023.
Rochester, Watertown, Dunkirk, Wellsville, Dansville, Oswego, and Fort Drum all saw overnight low temperatures below freezing. A statement issued by the National Weather Service (NWS) in Buffalo, NY shows just how cold it got.
The cold temperatures were anywhere from 16 to 25 degrees below normal for this time of year. A Public Information Statement issued by NWS Buffalo noted that dozens of smaller towns also recorded below freezing temperatures. The coldest reported temperature was Allegany, NY, at 24°F.