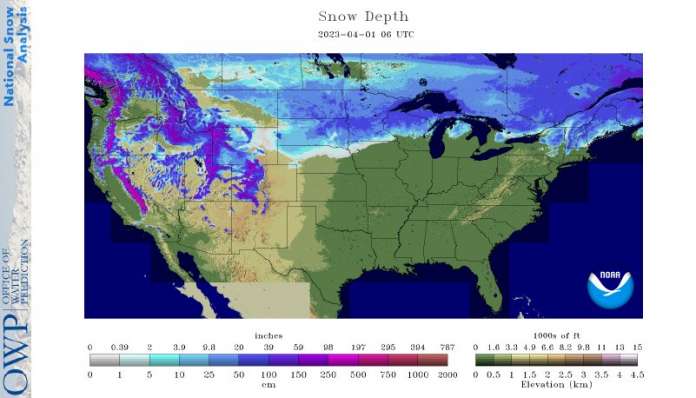 The winter of 2022/2023 was one to remember in the western United States.
"From record-breaking cold spells to unprecedented amounts of snow, this has been a cold season to remember," reports EIKE-Cold Report.
Through April 24, 7 new all-time low temperature records for locations were set, while in April alone 321 new daily low temperature records were set.
Snow cover for the season was also far above average in every western state as of April 1, with Arizona, Nebraska, Nevada, and South Dakota, all having snow cover 300 percent or more of the normal yearly average.