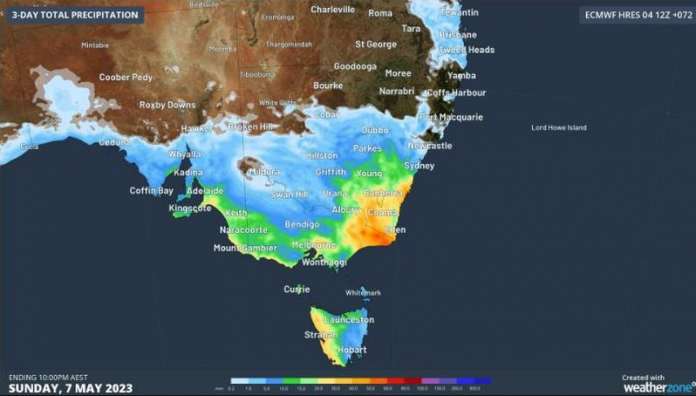 Fall is feeling more like winter in Australia at the present, where The Guardian reports "[e]very state except Western Australia and the Northern Territory experienced a minimum temperature below zero…, according to Dean Narramore, a senior meteorologist at the Bureau of Meteorology (BOM).
"'Cold air has penetrated well inland and well north,' Narramore said," according to The Guardian.
A storm front combined with the below zero temperatures resulted in between four and up to eight inches of snow falling in Australia's alpine regions.
Temperatures were as much as eight degrees Celsius below the normal average for May 8. High winds made the temperatures seem 10 degrees cooler than that in some areas.
Some areas measured their coldest temperatures on record for May 7.
"Omeo, Bombala, Cooma, and Canberra recorded their coldest May day on record Sunday [May 7], with Canberra only reaching a maximum of 7.8℃ and Cooma shivering through a chilly top of 1.7℃," reported The Guardian.
The high winds resulted in the BOM issuing high and hazardous surf warnings, and airlines cancelling dozens of flights out of the Sydney Airport.