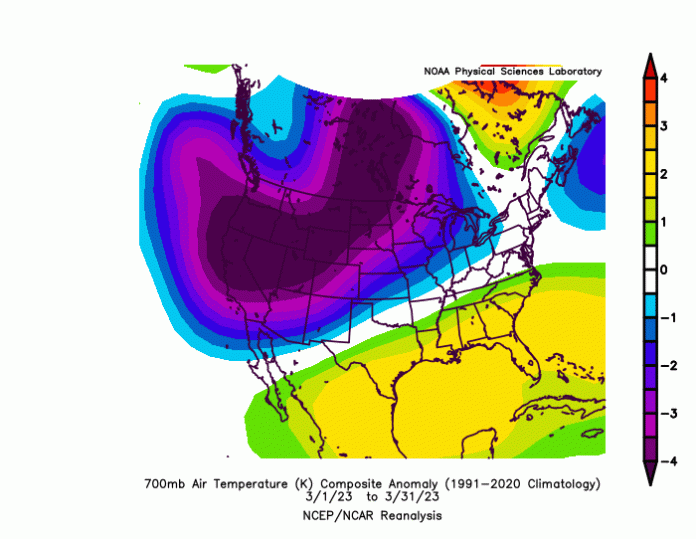 As seen in the map above, this past March brought record cold to a vast swath of the United States, particularly the West Coast and the northern Plains.  The temperatures were well below normal over the western portion of North America.
The lower-atmosphere temperatures for March from satellites (see below) indicate that the coldest temperature anomalies on the planet occurred in a swath from the West Coast to the upper plains.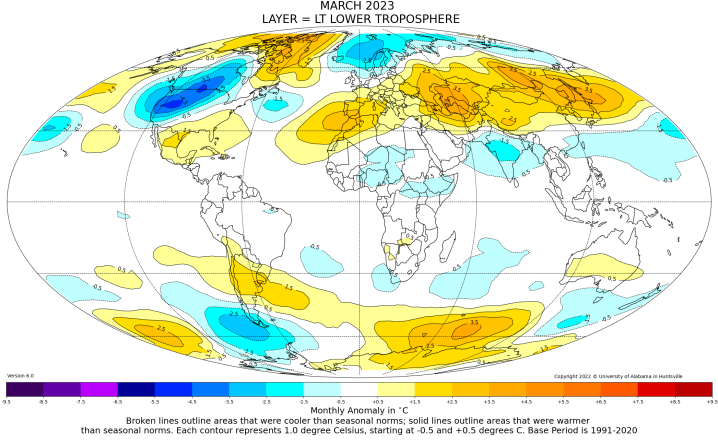 Data show that Eastern Oregon had had the coldest March in history, as shown by the March temperatures at Burns, Oregon over the past 50 years.   No year since 1974 was even close to March 2023.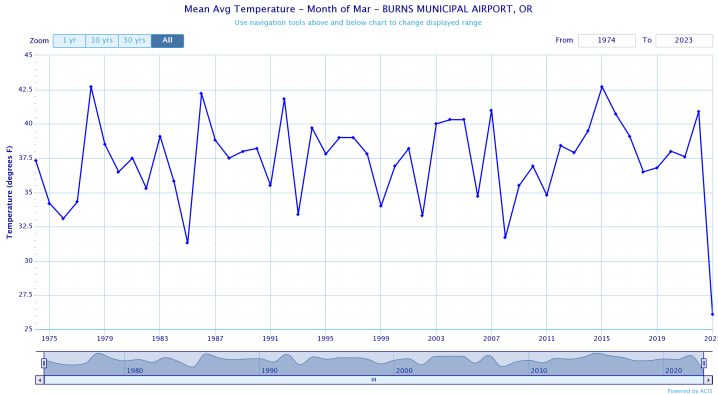 After a record-cold March, the forecast for the next 15 days does not show any improvement for the Western United States.