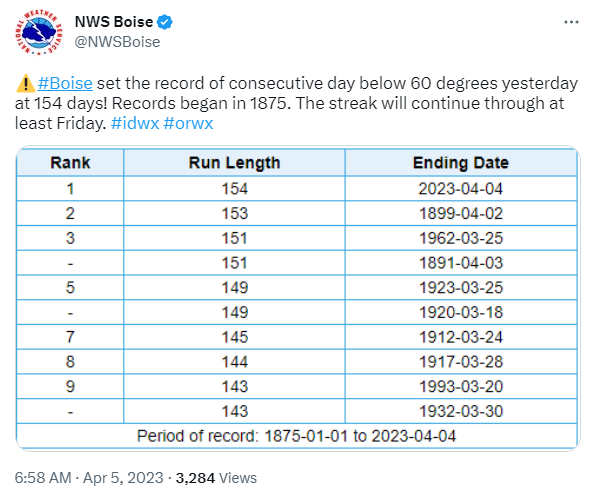 The National Weather Service (NWS) office in Boise, Idaho sent out a Tweet (seen above) concerning the breaking of a long standing temperature record for the city.
The record for the most consecutive days below 60°F, of 153 days, was set in 1899, 124 years ago. That record was officially broken on April 4, when the NWS a reported that over the fall and winter of 2022-2023, Boise experienced 154 consecutive days of below 60℉ temperatures. Based on NWS projections, the new record is likely to be extended.
The Boise area forecast is for daily high temperatures are well under 60°F through the remainder of the week, meaning the city will likely set a new record of 158 days below 60°F on Friday, with Saturday ending the record.