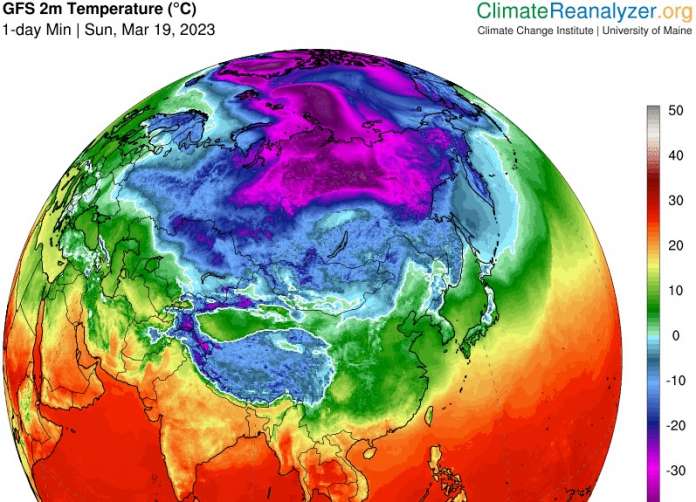 Winter came in like a lion in China and it seems its icy grip will hold fast for a bit longer in some areas.
Statista reports that, as part of a cold wave that swept across much of Central and Eastern Asia in January, on January 22, Mohe, in the China's northernmost Heilongjiang province, recorded the lowest temperature ever measured in the country, a freezing -53°C or -63.4°F.
Now, despite the arrival of spring, winter seems to be hanging on.
Snow was falling and much of the ground remained frozen on March 16, even as the annual spring plowing celebration commenced in Lhasa, in Southwest China's Xizang Autonomous Region, according to the Global Times.
Back in Mohe, it celebrated its The 18th China Mohe International Ice and Snow Auto Race, on March 15. China Daily reported on the race, with an accompanying pictorial, writing:
The event attracted 16 teams with more than 80 automobiles from across the country to compete on the frozen Heilong River, the boundary between China and Russia.
Competitors displayed their driving skills on the challenging natural ice and snow track, and audiences enjoyed the speed and passion of the sport.
Elsewhere in Hongyuan County in China's Sichuan province, spring was also ushered in with a bout of heavy snow and ice which CCTV described in its video pictorial as turning a small town into a "wonderland … [a]fter a spring snowfall, [brought] beautiful scenery with clear skies, hoarfrost, clouds, and a stunning sunset."