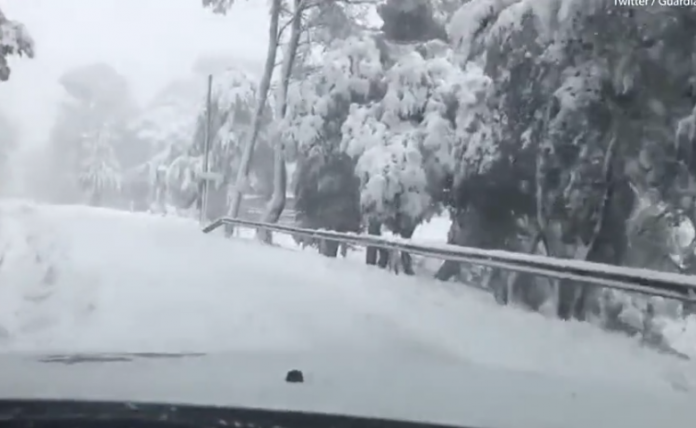 "The Spanish holiday island [Mallorca], known for its sun-drenched beaches, has been covered with snow and rescue teams have been deployed to evacuate residents who have been stranded in their homes due to the storm," reports The Daily Mail.
Winter storm Juliette arrived bringing unusually cold temperatures and high winds, resulting in blizzard conditions across Mallorca.
Dozens of roads were closed due to the heavy snow, which topped 13 feet in Serra de Tramuntana mountain range, the heaviest snowfall on the island since 1985.
"Spain's meteorological agency AEMET described the sheer volume of snow as 'extraordinary,'" said the Daily Mail.
With people trapped and without power, the Spanish government called in the military to help clear roads of snow and fallen trees and to rescue stranded residents.