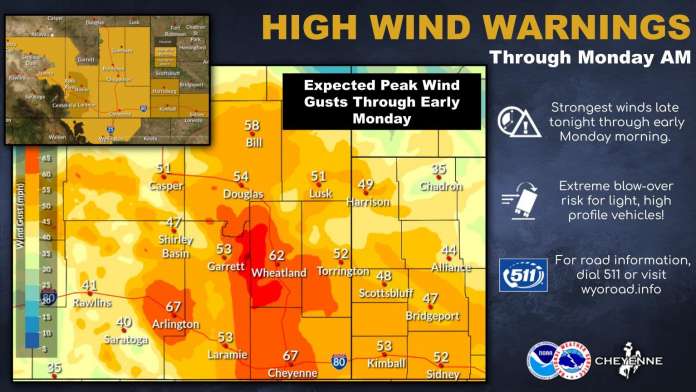 The massive winter storm that struck the United States in late February, which the National Weather Service named "Olive," left snow, closed roads, and canceled flights, schools, and businesses in its wake.
Blizzard conditions, consisting of extremely cold temperatures, high winds, blowing snow and ice, closed Interstate Highway 80 in Wyoming.
AccuWeather reports that, winds topped 70 miles per hour and as much as 30 inches of snow fell in some areas, with more than 10 inches being common across the state. In response, Wyoming's Department of Transportation instituted rolling closures along that states' highways and roads. Despite the caution, numerous accidents were reported across Wyoming, leaving many people stranded and trapped in their vehicles.
"Wyoming Highway Patrol reported that search and rescue operations are taking place in multiple counties throughout the state," wrote the Weather Channel reporting on the situation. "High winds and drifting snow have created a 'near-impossible situation' for crew, Sgt. Jeremy Beck of the Wyoming Highway Patrol told the Associated Press.
"They know their locations, it's just hard for them to get them," Beck said.
The situation was similar in adjacent Utah, where more than 230 accidents were reported to the state police as evening descended on February 23.
The Salt Lake Tribune reported that by early February 22, the major winter storm had dumped so much snow that most schools in northern Utah had closed and dozens of flights out of the city's international airport were cancelled or delayed.
On February 21, more than a foot of snow fell in some locations in Utah and more measurable snow fell on the 22nd.
"The Utah Department of Transportation advised drivers to stay off roads 'until conditions improve,'" wrote the Salt Lake Tribune, which also reported that "[t]he Utah Avalanche Center … warned Wednesday that avalanche danger is considered 'high' across the state. "'Travel in avalanche terrain is not recommended.'"