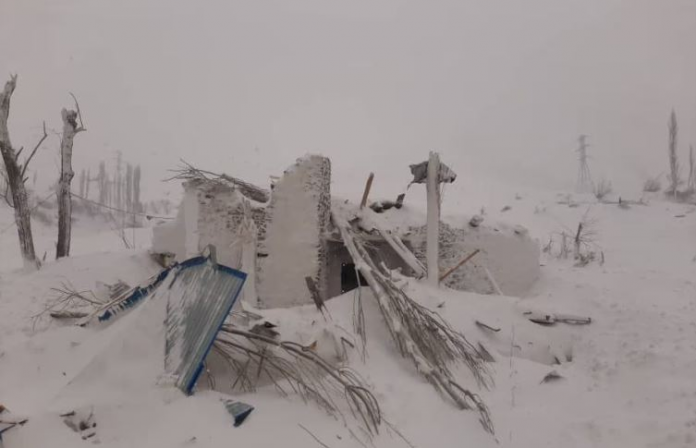 Reuter's reports that a series of avalanches in Tajikistan has claimed a reported 20 lives so far.
"[A]n avalanche that came down in Nosir-Khusrav neighborhood unit of Khorog, the capital of the Gorno Badakhshan Autonomous Region (GBAO), Wednesday morning destroyed four houses and partially damaged 35 others," reported Asia PlusTJ. Avalanches elsewhere took more Tajik lives.
Among the dead were one driver trapped under snow when an avalanche covered a portion of the Dushanbe-Khujand highway.
Mountains cover 93 percent of Tajikistan, and as a result, Asia PlusTJ reports, avalanches and mudslides kill dozens of people every year.
The Tajik Emergencies Committee reported the GBAO experienced 27 avalanches from February 13 to February 15, resulting in the evacuation of 11 households in Vanj district, 335 households in Rushan district, 17 households in the city of Khorog, 10 households in Shugnan district, and 39 households in Roshtqala district, as of that date.