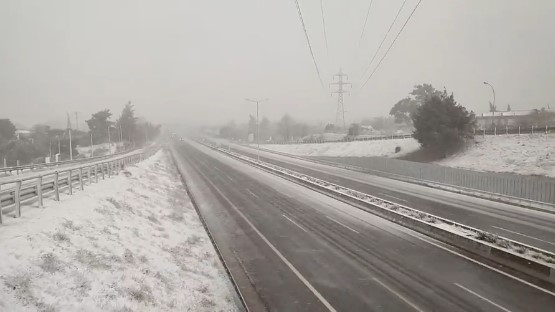 An unusually severe winter storm delivered heavy snow to Athens, resulting in road, school, and court closures, reported Phys.org on February 6.
The storm, named Barbara by Greek meteorologists, impacted Greece from North to South, including islands in North Aegean Sea.
The government, which closed roads into and out of Athens and to the international airport for periods of time, requested that people avoid non-essential travel, and work from home, if possible, for the duration of the winter storm.
"Around 3,500 people were trapped in their cars on the Athens ring road, and more than 200,000 homes and businesses were without power," said Phys.org, which noted that the severity of the winter storm caught many people unprepared, because harsh winters are not typical in Athens.
Image Credit: ethnos.gr from video.