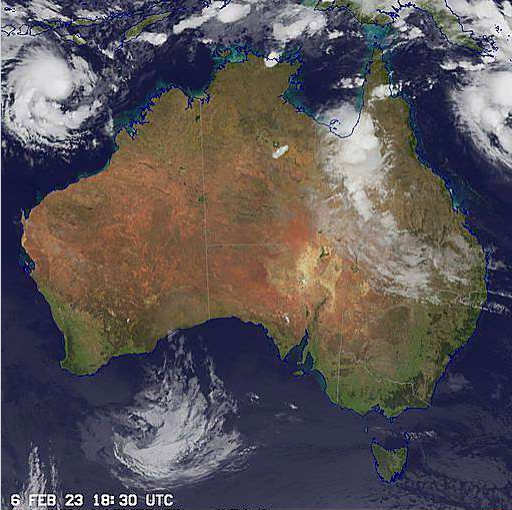 While two months into the season, summer has finally arrived across much of Australia, the southern states of New South Wales and Victoria are still feeling the lingering effects of winter.
Nine News Australia reports many Australians awoke to frost on their lawns and measurable snow fell in the mountains in New South Wales and Victoria on February 3.
[I]n the south of the country, there were freezing temperatures by summer standards in Melbourne and even snow on the alps.
Dean Narramore from the Bureau of Meteorology confirmed an Antarctic blast moving through the Victorian Alps late on Thursday was behind the dusting of snow that reached the Snowy Mountains in NSW this morning – in the peak of summer.
There have been flurries of summer snow over Victoria's alpine region, including Mount Baw Baw.
In particular, Nature World News reported that a cold front brought abrupt temperature drops in Melbourne to 50℉ and 51℉, respectively on February 3 and 4. For perspective, the low temperature on February 3 in Melbourne was 11 degrees below the normal average for the month, and the high temperature that day was 14 degrees below the monthly average.
The Guardian also reported on southern Australia's unusually cold summer temperatures in an article, titled, "Summer pause: cold weather forecast for south-east Australia to bring snow across Alps." That article described the widespread impact of the February cold front, writing:
Break out the winter woolies. Temperatures across Australia's south-east are set to plummet with some areas expected to experience their coldest February days in two decades on Friday.
The front will bring sharp temperature drops across major cities, with a minimum of 12℃ [53.6℉] forecast for Melbourne….
Regional centres like Ballarat, Bendigo and Wagga Wagga are expected to have their coldest February day in 18 years on Friday, with temperatures forecast to drop below 14℃ [57.2℉].
The temperatures measured in those cities on February 3 and 4, were actually colder than The Guardian warned of. In Wagga Wagga, for example, the low temperature on February 3 was 51℉. Also, Bendigo's February 3 low was just 47℉ and its high temperature that day was 65℉, both temperatures far below the average low (61℉) and high (84℉) for that date.