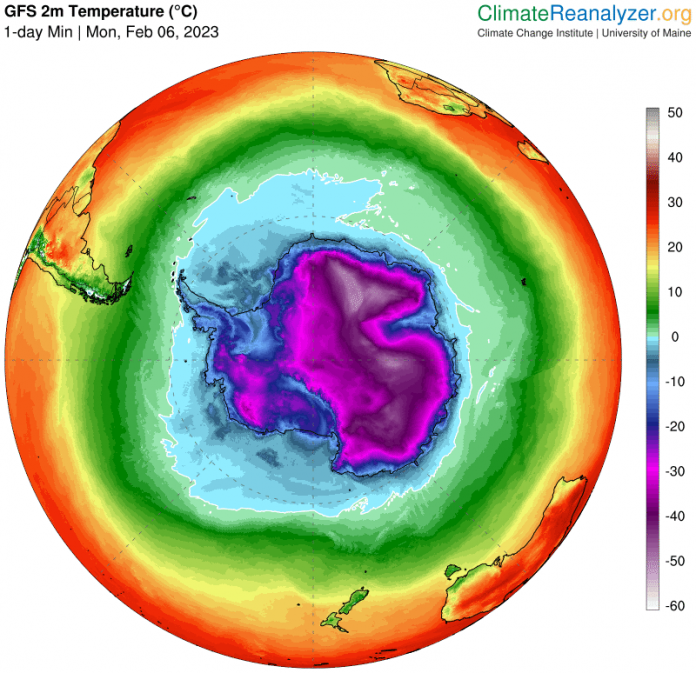 Antarctica is cold, but this summer has been colder than most, with record cold temperatures for January being recorded at various permanent international stations on the continent.
Record January lows were set at Vostok research station, at the southern pole, and at the Concordia station.
Electroverse reports that on Jan 28, the Russian established and maintained Vostok station recorded a low temperature of -47.5℃ (-53.5℉), that station's lowest January temperature since 1989, when a January 30 temperature of -48.5℃ (-55.3℉) was recorded. Just a day later, however, the January temperature record for the month was broken when a low of -48.7℃ (-55.7℉) on January 29 was recorded. This broke 1989's January low, becoming the coldest January temperature ever recorded at the Vostok station's since it opened in 1957.
Low temperature records were also set elsewhere on the continent of Antarctica, in January. The Watchers reports that the French-Italian Concordia research station recorded the lowest January temperature ever measured on the continent since permanent, consistent record keeping began. The Watchers wrote:
The temperature at Concordia weather station in Antarctica dropped to -51.2°C (-60.1°F) at 18:18 UTC on January 31, 2023, marking the lowest January temperature in Antarctica since meteorological observations there started in 1956.
This broke the previous record-low January temperature set on January 31, 2014, at Dome Fiji when -50.4°C (-58.7°F) was recorded.