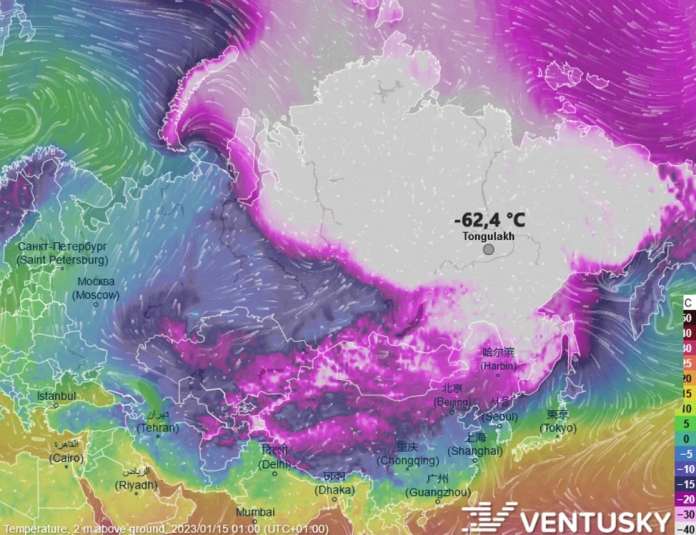 AccuWeather reports that as 2023 begins Siberia is experiencing the coldest temperatures that is has seen since 2002, setting several local records.
"The coldest air on Earth plunged into Siberia this week, dropping temperatures to as low as 80 degrees Fahrenheit below zero," said AccuWeather.
Zhilinda, in Northern Siberia, saw its temperatures plummet to 80℉ below zero on consecutive mornings, January 11 and 12, representing coldest temperatures recorded at the rural station since 1942, a new record for the month of January there, and the lowest temperatures recorded across the entire country since 2002.
The extreme weather hampered firefighting efforts in Ufa, Russia on January 8, where massive icicles clung to and formed on a home as firefighters battled a blaze.
"Another station in northeastern Siberia, Oymyakon, was nearly as cold on Wednesday morning, local time, measuring a low of 76 degrees Fahrenheit below zero (60 degrees Celsius below zero), which tied the all-time record low temperature there from 2008," reported AccuWeather.
The severe Arctic blast dropped temperatures farther West in Russia as well, with AccuWeather reporting Moscow, more than 2200 miles from Siberia, experienced its lowest temperatures in years during the first full weekend in January. AccuWeather expects even parts of northern India to experience well-below normal temperatures due to the same Arctic blast in the coming week.