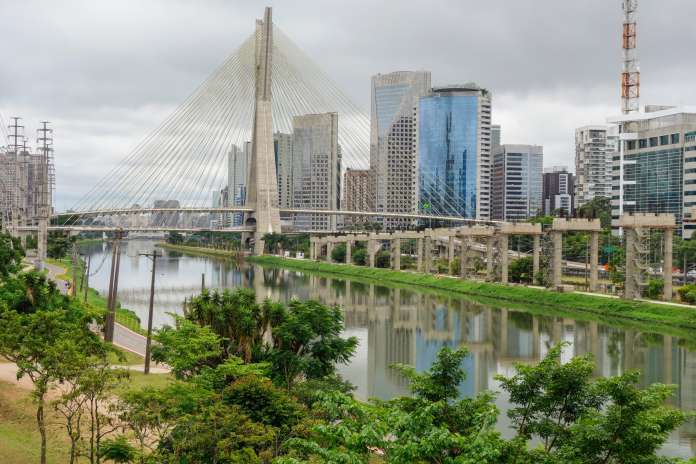 The heart of Sao Paulo, Brazil's summer is off to a chilly start, as Electroverse reports that the average temperature for January thus far has been far below the normal average for the month, the coldest start to the month in more than 40 years.
"[B]etween Jan 1 to Jan 8, São Paulo –one of the world's most populated cities– logged a maximum-average of just 24℃ (75.2℉), which, according to Brazil's National Institute of Meteorology (Inmet), is the coolest start to a year since 1982's 23.7℃ (74.7℉)," reports Electroverse.
The city's historical average for January is 28.6℃ (83.5℉).
Inmet says an extended period of heavy, persistent cloud cover is responsible for Sao Paulo's lower than normal temperatures for the month to date.