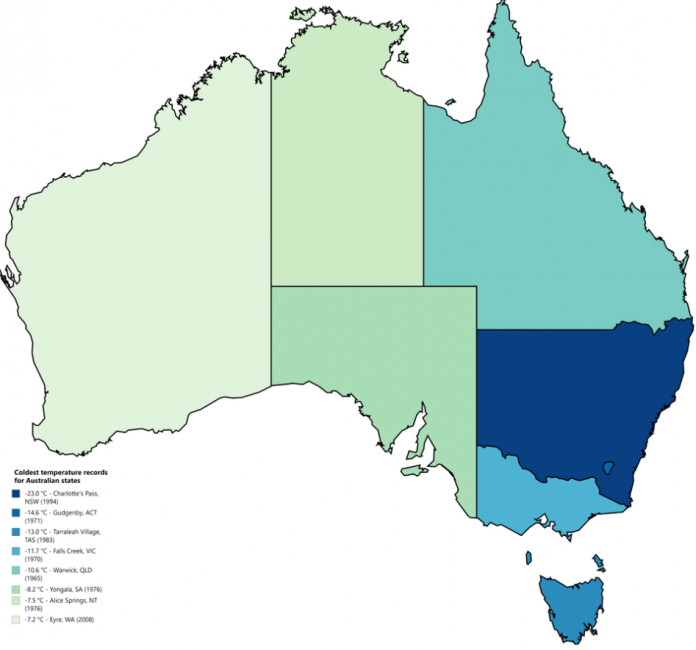 ABC News, Australia reports, "Sydney has longest spell of days below 30℃ in 140 years."
Although Sydney has warmed up a bit, more resembling summer, since a pre-Christmas cold spell, the temperatures there are still below the norm for the city.
"Tuesday's [January 11] maximum of 26.6 degrees at Observatory Hill marked the 323rd consecutive day under 30℃, already the longest stretch in three decades," writes ABC News. See the graphic below.
"Sydney's maximums are forecast to remain below 30 through the remainder of this week, extending the run of sub-30℃ days to at least 327, the most since the record of 339 days from 1883."
According to the report, Sydney's weather station averages 15.2 days above 30℃ each year, meaning going nearly an full year with reaching or exceeding 30℃ is extremely rare. Because the Australian Bureau of Meteorology's threshold for declaring a day "hot," is 32℃, and that temperature has not been recorded since 2021, ABC News says Sydney has experienced "[a] rare year without 'hot' weather."