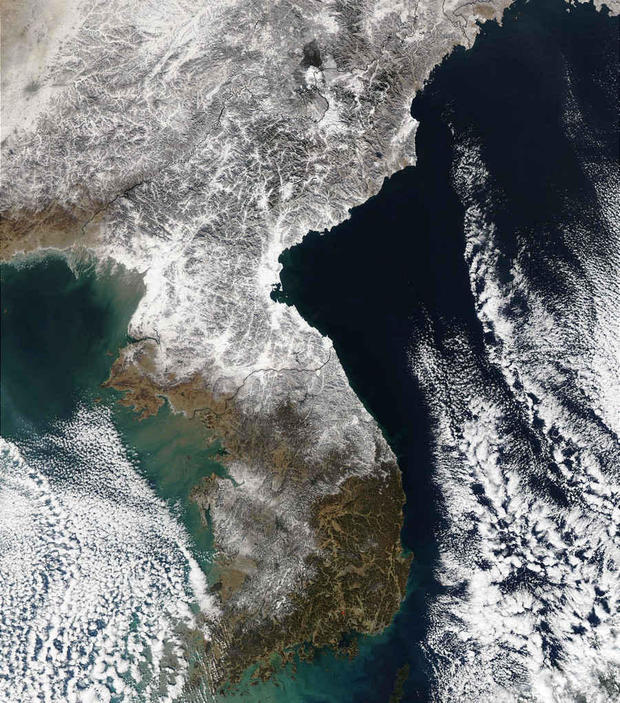 The Korea Herald reports that Seoul, South Korea recently experienced its lowest temperatures for mid-October in 66 years. The Korea Herald wrote:
Temperatures dropped sharply across the country over the weekend as cold wave alerts were issued for most regions.
The Korea Meteorological Administration [KWA] said Sunday's morning lows dropped below 5 degrees Celsius nationwide with many regions marking the coldest weather of the year.
Seoul saw its first ice of the year Sunday, a week earlier than the last year and 17 days earlier than the average, according to the KMA.
The capital city's Sunday morning low recorded 1.3 degrees Celsius, the lowest for mid-October since 1957.
The temperatures were so low that the KWA issued a "cold wave alert," the first it had issued in October since 2010. KWA issues a cold wave alert to warn that severe damage from low temperatures and ice were likely.
"As the cold air flew into the peninsula fast, the temperatures dropped rapidly and the wind chills were 2 to 6 degrees lower than the actual mercury with strong winds," the KMA said.
Nor was North Korea spared the unusual for October extremely cold temperatures. Electroverse reported temperatures dropped to as low as -8℃ in North Korea on October 16.