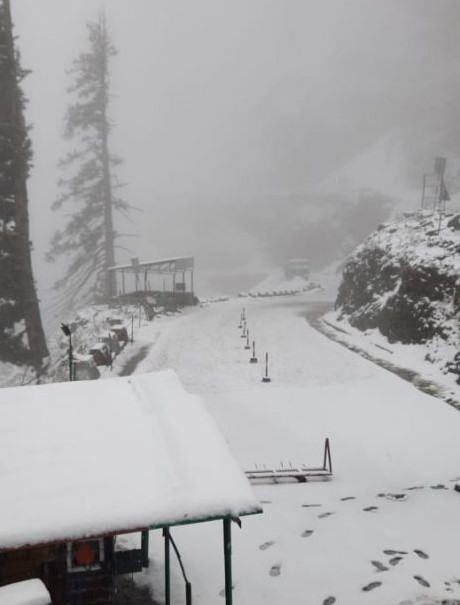 Image: Mughal road closed for traffic after heavy snowfall at Pir ki Gali – JammuBulletin.
Temperatures plunged below freezing beginning in Mid-October in the Jammu and Kashmir Union Territory in India. The unseasonably early freezing temperatures were accompanied by heavy snow across the territory, closing numerous roads, including main arteries to major cities and tourist destinations.
The below sustained sub-freezing temperatures were more than 20 degrees below the normal daily low average temperature for October—even farther below the daily average high temperature for the month.
Accumulations and snow drifts topping two feet, resulted in roads being closed to tourist destinations, such as Gulmarg and Sonamarg, in the Kashmir valley where temperatures dropped below -2℃. Heavy snow also resulted in the closure of the Srinagar-Leh highway in the Union Territory of Ladakh, and the Mughal Road, a main artery linking Kashmir and Jammu.