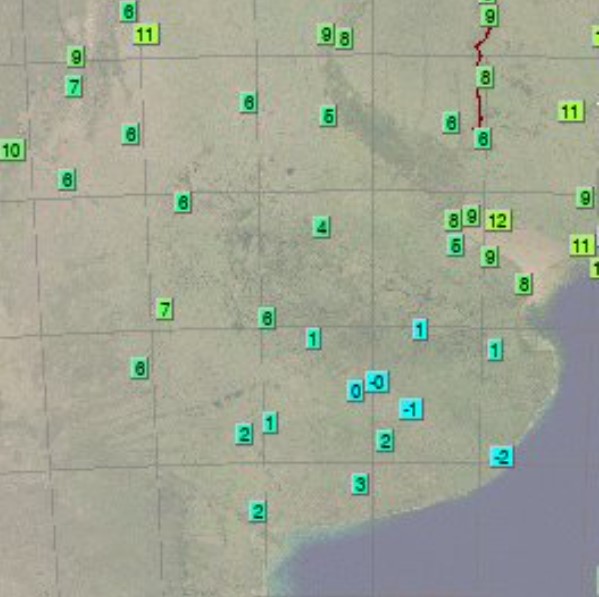 Argentina's National Weather Service (Servicio Meteorológico Nacional) issued a tweet headlined "Extreme Temperatures Around The World," on October 23.
"More and more cold spells in this South American spring, which has often been with wintry characteristics."
"Today frosts were recorded in Argentina in the Buenos Aires Provinces in the beach resort town of Mar de Plata with -2.4C and other stations," said the tweet.
The tweet was accompanied by a graphic, reposted above, noting that sub-zero temperatures were also experienced in Las Armas (-1.6℃), Rauch (-1.4℃), Tandil (-1℃), and Azul (-0.4℃).
The unseasonably cold temperatures and frosts are hampering spring wheat planting in Argentina with Mercopress writing, "[t]he anticipated wheat harvest, which would make this year the worst in seven years, suffered again this week when it was hit by a late frost, already damaged by drought."