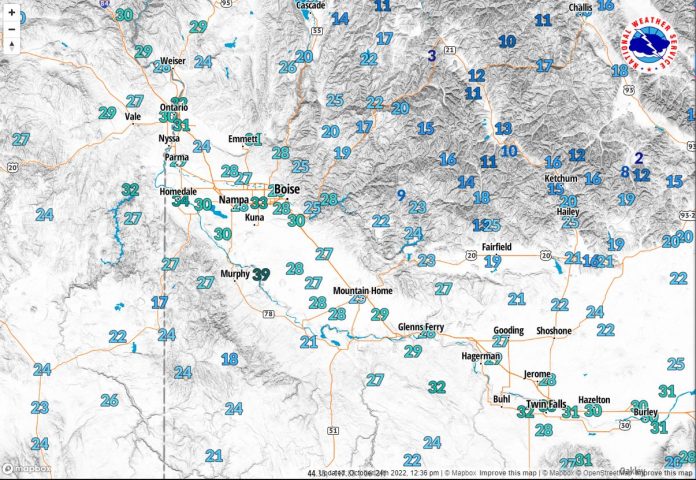 The National Weather Service issued a winter weather watch entering past weekend for eastern Idaho, predicting the first extended snow fall of the season over much of the state.
"We could see half an inch to an inch later Saturday night in the Pocatello, Idaho Falls corridor, but generally, it's going to be a mountain event where you're going to get more than a couple of inches," NWS Meteorologist Greg Kaiser told EastIdahoNews.com.
The NWS warned that the storm could be accompanied by wind gusts between 30 and 40 mph.
The NWS's October 21st warning was borne out on the 22nd and the 23rd with Idaho Falls Local News 8 reporting rain, freezing rain, and snow fell throughout the weekend.
"Valley rain and mountain snow showers continue into the late-night hours across the region," said Local News 8. "Snow levels will continue to drop slowly as we progress into the overnight hours and by the early morning, we could even see a dusting of snow hit the valleys.
"Winds will be slightly breezy between 10-15 mph with gusts up to 20 mph.  Low temperatures get down into the 20's and lower 30's," according to Local News 8.