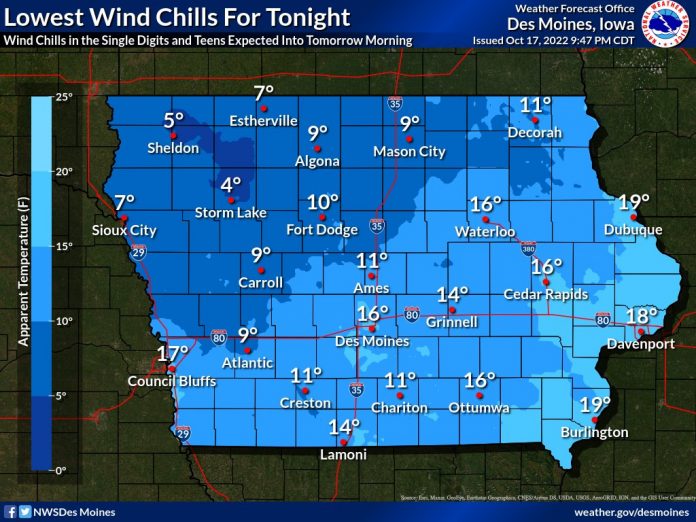 The Des Moines Register reports, Des Moines set a new cold temperature record for October 18.
The temperature recorded at the the Des Moines International Airport at 6:54 am Tuesday morning the 18th was 21℉. This broke the 50 year old cold temperature record of 22℉ degrees set in 1972. For October 18, Des Moines normal high is 62 degrees and its average low for that date is 42 degrees.
"A low-pressure system brought unseasonably cold temperatures into the upper Midwest on Monday and Tuesday bringing temperatures of up to 25 degrees below average, according to the National Weather Service," reported the Des Moines Register.
The Register writes that the unusual cold temperatures were not limited to Des Moines with the National Weather Service reporting record low temps were set or tied for many areas across the Midwest on Tuesday morning.
"Several places in northern Iowa saw temperatures drop into the teens. Mason City, Marshalltown, and Carroll hit 19 degrees. Denison and Atlantic hit 18 degrees. Estherville dropped all the way to 16 degrees," said the Register. Wind Chills of near zero were not uncommon across the region.
The NWS at Des Moines provided a table of morning temperatures on Twitter.