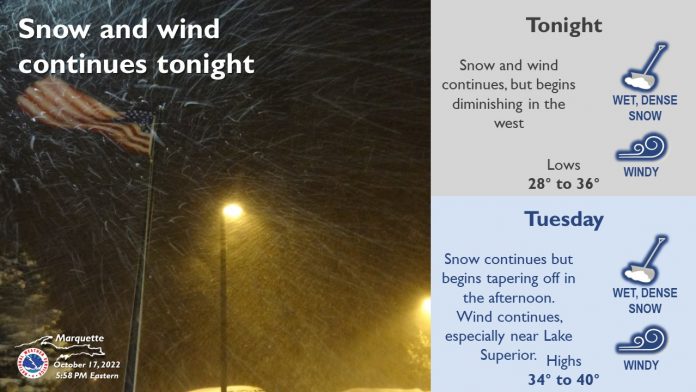 NewsRadio WWJ 950 reports a cold front accompanied by high winds might result in some Michiganders losing power and residents of Detroit seeing their first now of the year.
Although the radio station reports any snow that falls in Detroit is unlikely to accumulate, residents of the Michigan's Upper Peninsula are not so lucky.
"The Upper Peninsula got hit with a rare October blast of snow on Monday, with the storm expected to last into Tuesday," says WWJ 950. "Some areas in the western U.P. have already seen more than a foot of snow, while the central parts are looking at 18 inches or more."
The snow is accompanied by high winds near Lake Superior and other areas. As a result the National Weather Service is warning some residents in the area may experience power outages.