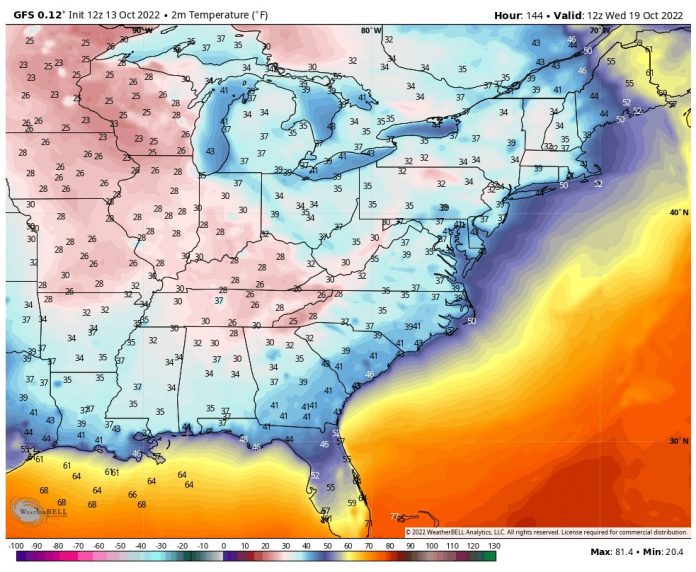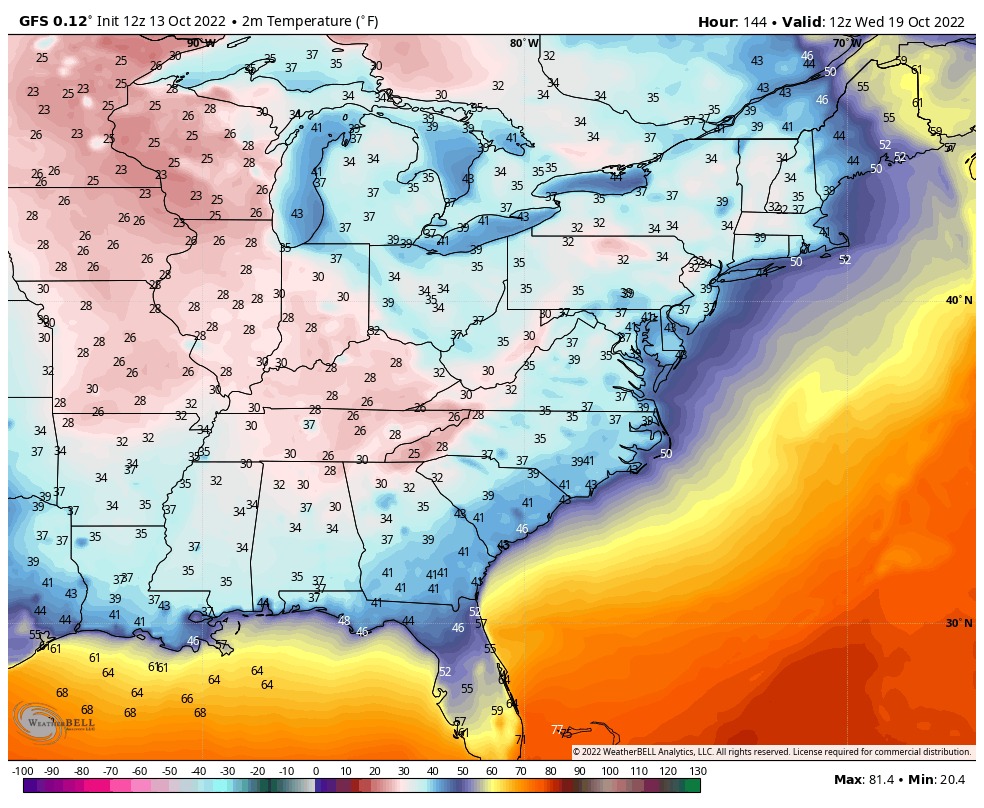 The first real taste of winter looks to be headed towards most every state east of the Mississippi river this week. The latest computer projections show subfreezing temperatures as far south as Northern Alabama and Mississippi. Even northern Florida near Tallahassee will see temperatures in the 30's.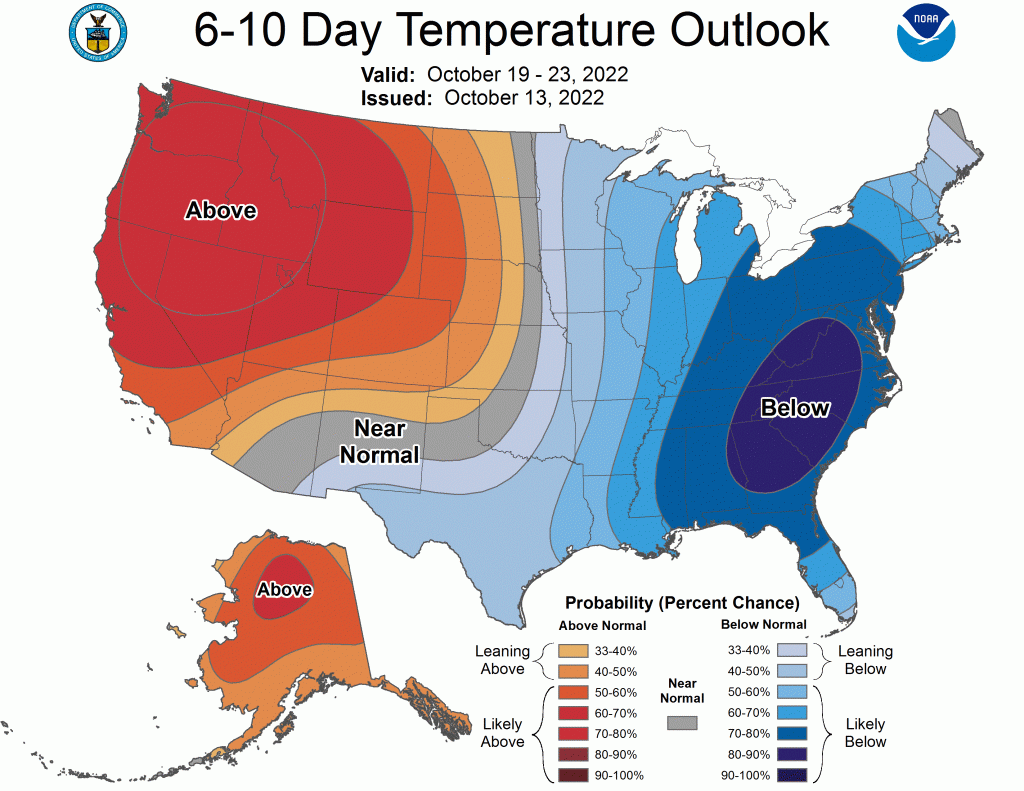 According to forecasts provided by the National Oceanic and Atmospheric Administration Climate Prediction Center (CPC), there is a high probability temperatures could fall some 20 degrees or more below average, as seen in the U.S. map above.
The Washington Post reported Unusually cold autumn weather to blast eastern U.S. next week, adding:
A blast of frigid air is set to descend on the eastern United States next week, in some places offering an early taste of winter, with snow even possible for some. Freezing lows and killer frosts could extend all the way south to near Atlanta and Birmingham, Ala., with temperatures in the upper 30s reaching the Gulf of Mexico.
Computer model forecasts of surface temperature provided by Weatherbell LLC, a private forecaster, backs up the CPC with this temperature map showing morning temperatures on Wednesday.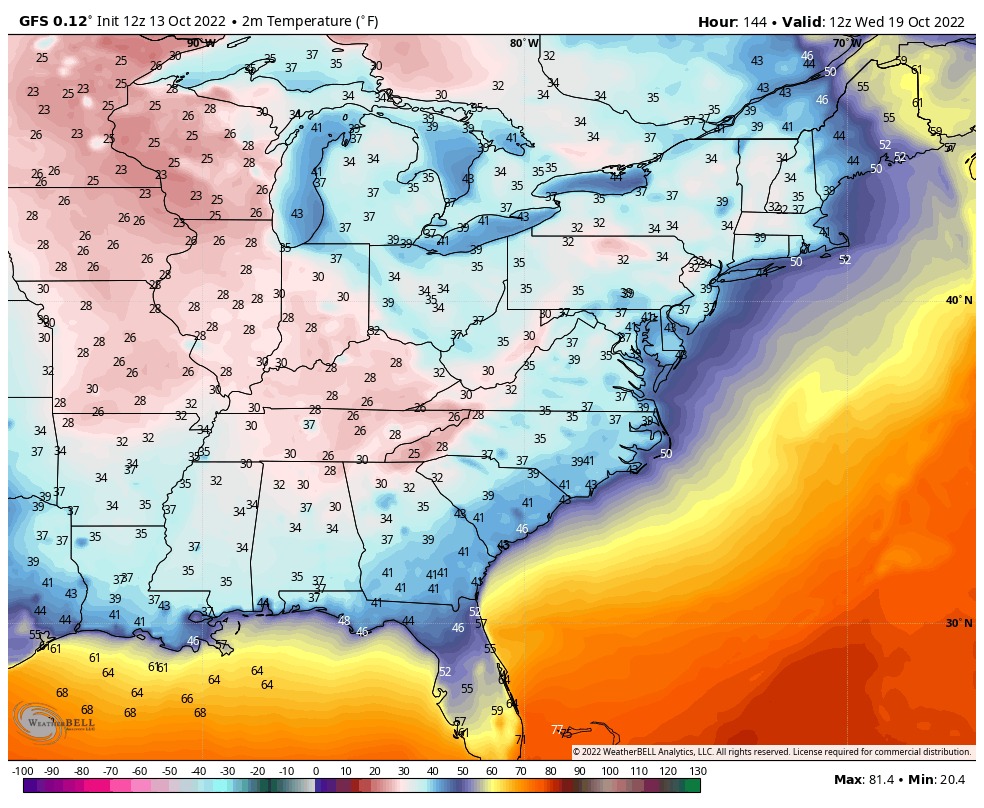 With the cold blast, the first chances of snow are almost certain to follow for many states.