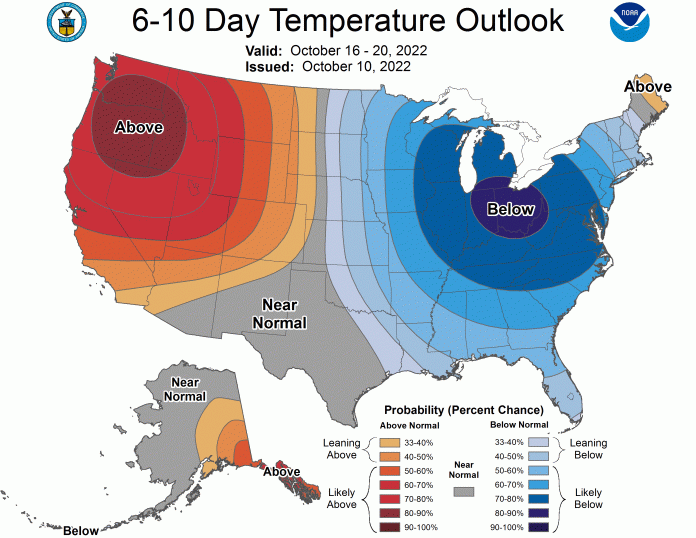 AccuWeather reports a volatile weather pattern for much the North Eastern United States and the Great Lakes region could bring significant temperature swings.
According to AccuWeather, temperatures over the weekend were 5-10 degrees Fahrenheit lower than is usual in early October for a large portion of the North Eastern United States, for instance in cities like Philadelphia, Washington, D.C., New York City, Syracuse, New York and Burlington, Vermont.
"Sunday morning featured temperatures below freezing and widespread frost across portions of New England and into parts of New York, Pennsylvania, West Virginia, Kentucky, and Virginia, the first of the season for some more southerly locations. Lexington, Kentucky hit a low of 31 Sunday morning, while Charleston, West Virginia's low in the morning was 34," reports AccuWeather.
After a brief rebound to near-average levels in the early part of the week, the weather service predicts "a potent cold front is expected to sweep across the eastern half of the United States this week, bringing with it some cold Canadian air.
"Temperatures are expected to crash as a surge of cold air follows a powerful cold front this week," said AccuWeather Meteorologist Brandon Buckingham.
If AccuWeather's forecast is correct, high temperatures across the region could fall by as much 15 degrees in less than two days, with the mid-to-late week cold front likely drop snow across portions of the Great Lakes region stretching from Minnesota to New York.