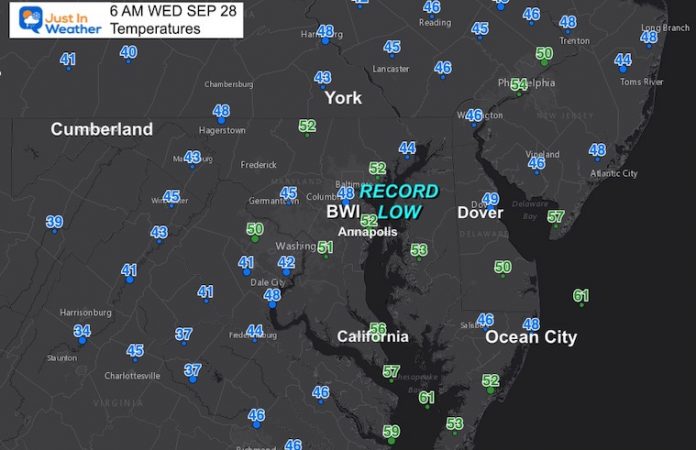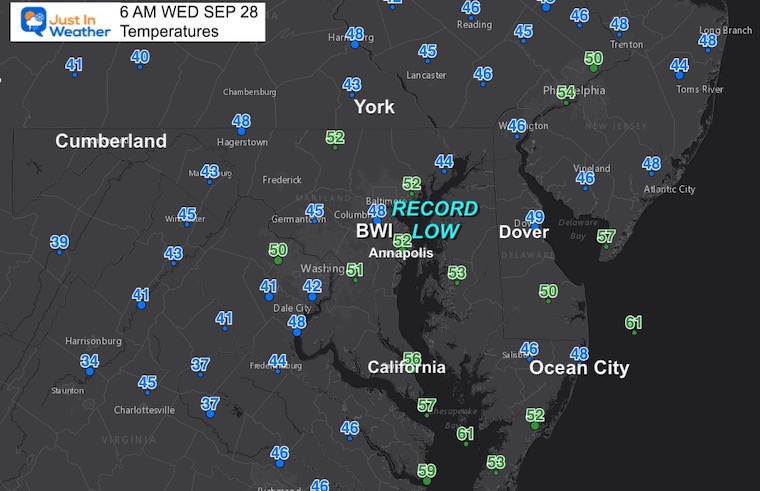 Just In Weather reports a new record low temperature was set in Baltimore, Maryland for the date September 28.
With a temperature of 48ºF recorded at the Baltimore-Washington International Airport, the previous official low temperature record set in 1984 was broken.
As the map below shows, most of the region was in the 40's, with some inland areas even reporting temperatures in the 30s.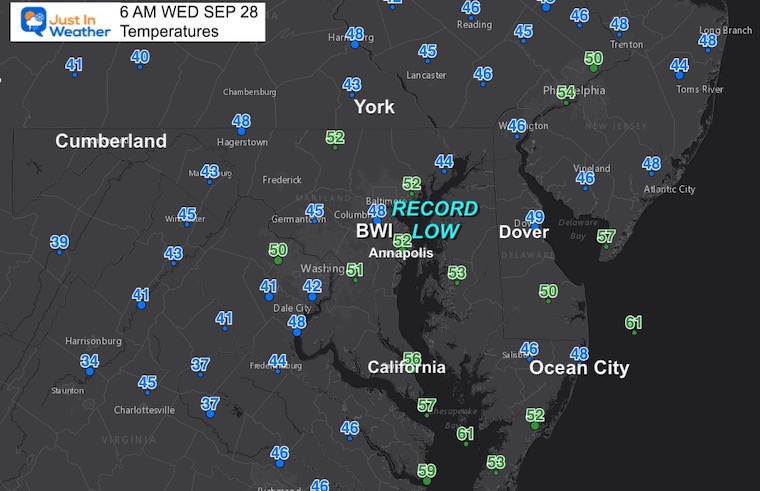 The daily climate report from the National Weather Service later amended the official low temperature to read 47 degrees – a full 7 degrees below normal for that date (see below).